CITROEN H, HY, HZ VANS FOR SALE AND WANTED
To advertise your Citroen H van for sale, Citroen H spares or parts, FOR FREE just email the advert to : atlanticmotorhome@gmail.com
If you are selling a van let us know.
Citroen HY for sale £4,195.00
Ex-Mountain Rescue H van.
From close to the Italian Border.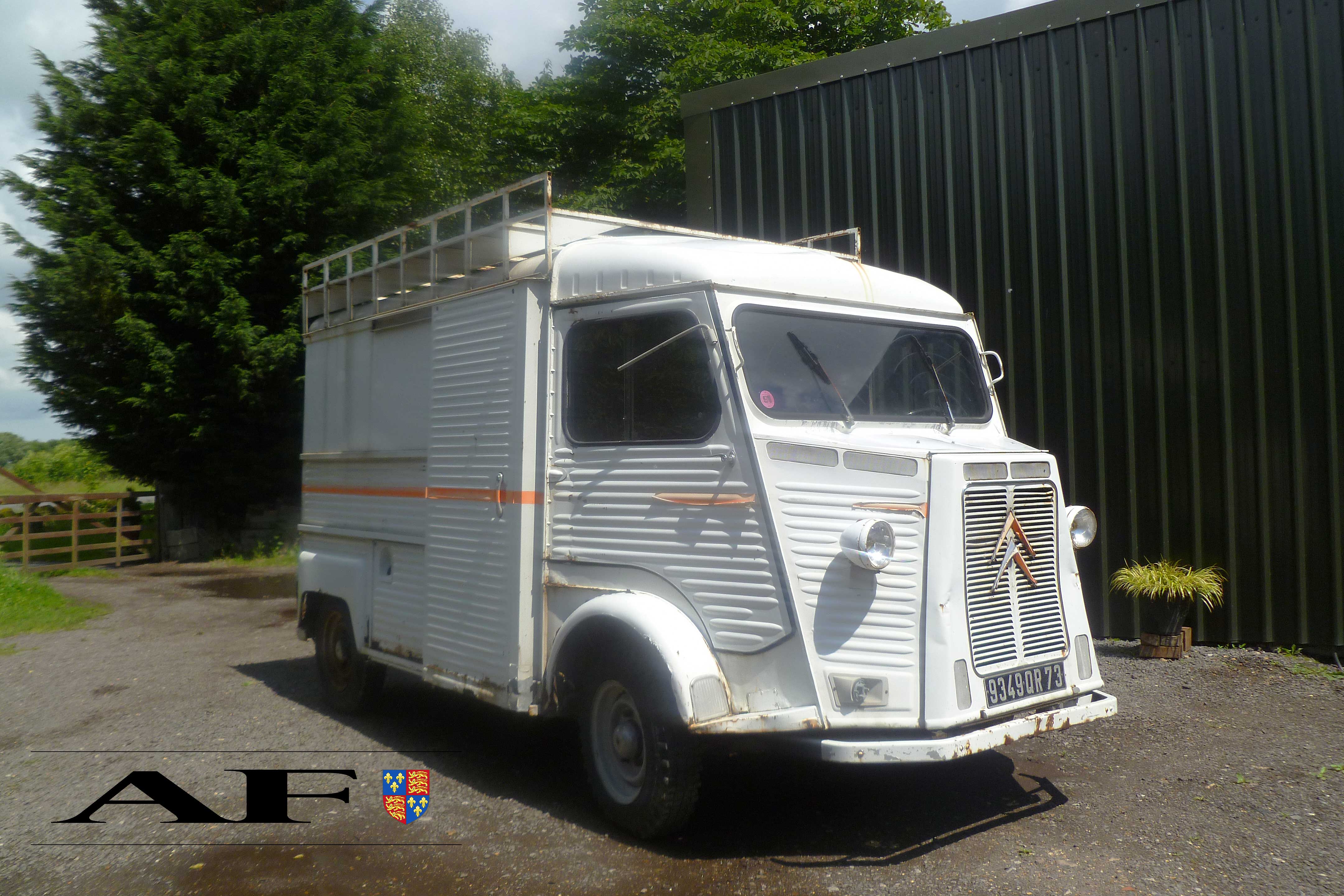 Good Floor and Chassis.
Ideal for Ford engine transplant, restoration then kit out as a camper or catering vehicle.
Nova and registration admin support is standard on all UK vehicles.
More pictures here - https://drive.google.com/folderview?id=0B3XRaH5HL4JHTHAwNlVxVVNEQXM&usp=sharing
Please call 07754 55 99 57 to learn more. (no texts please)
Delivery available on our own transport.
Special rate on deliveries to Atlantic Hy.
Also available :
Citroen HY Extra Long Van £5,995.00
Long Wheel Base and Extension (by Sapa)
Ideal for engine transplant, restoration, then kit out as a camper or catering vehicle.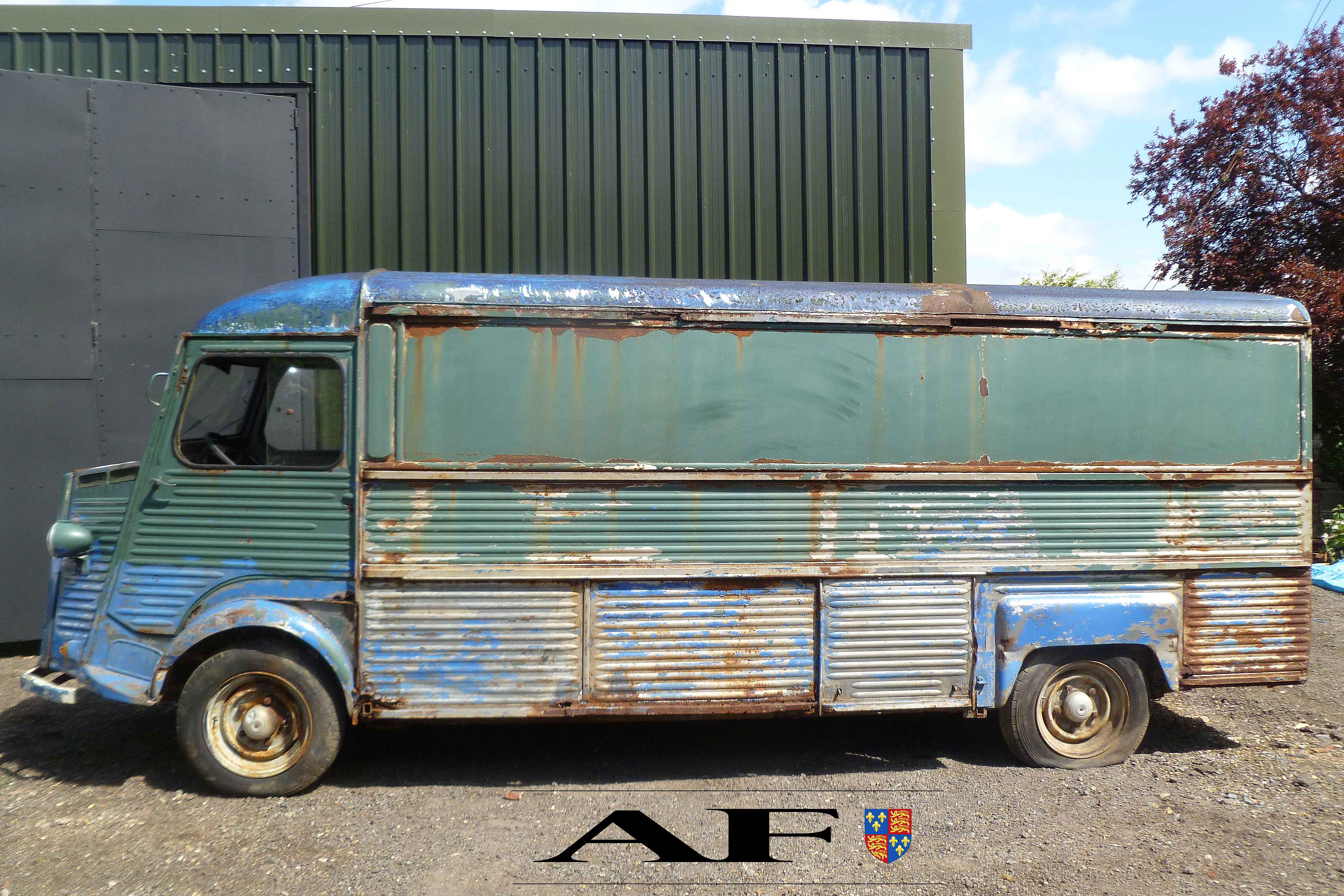 Perfect base for Atlantic Hy to create a restored six wheeler van with a reliable, powerful Ford engine Transplant.
The extra rear axle would give a major increase in load capacity, extra stability and another set of Brakes would also make a big difference to stopping ability.
This already has a place booked in the Atlantic 'Ford Engine transplant' queue in September.
Nova and registration admin support is standard on all UK vehicles.
Please call 07754 55 99 57 to learn more. (no texts please)
1977 - Peugeot J7 1.8 Petrol (PZ20) High Top - Camper.
Running order, starts, drives and ancillaries work.
Was still insured, french MOT expired in January, dry stored.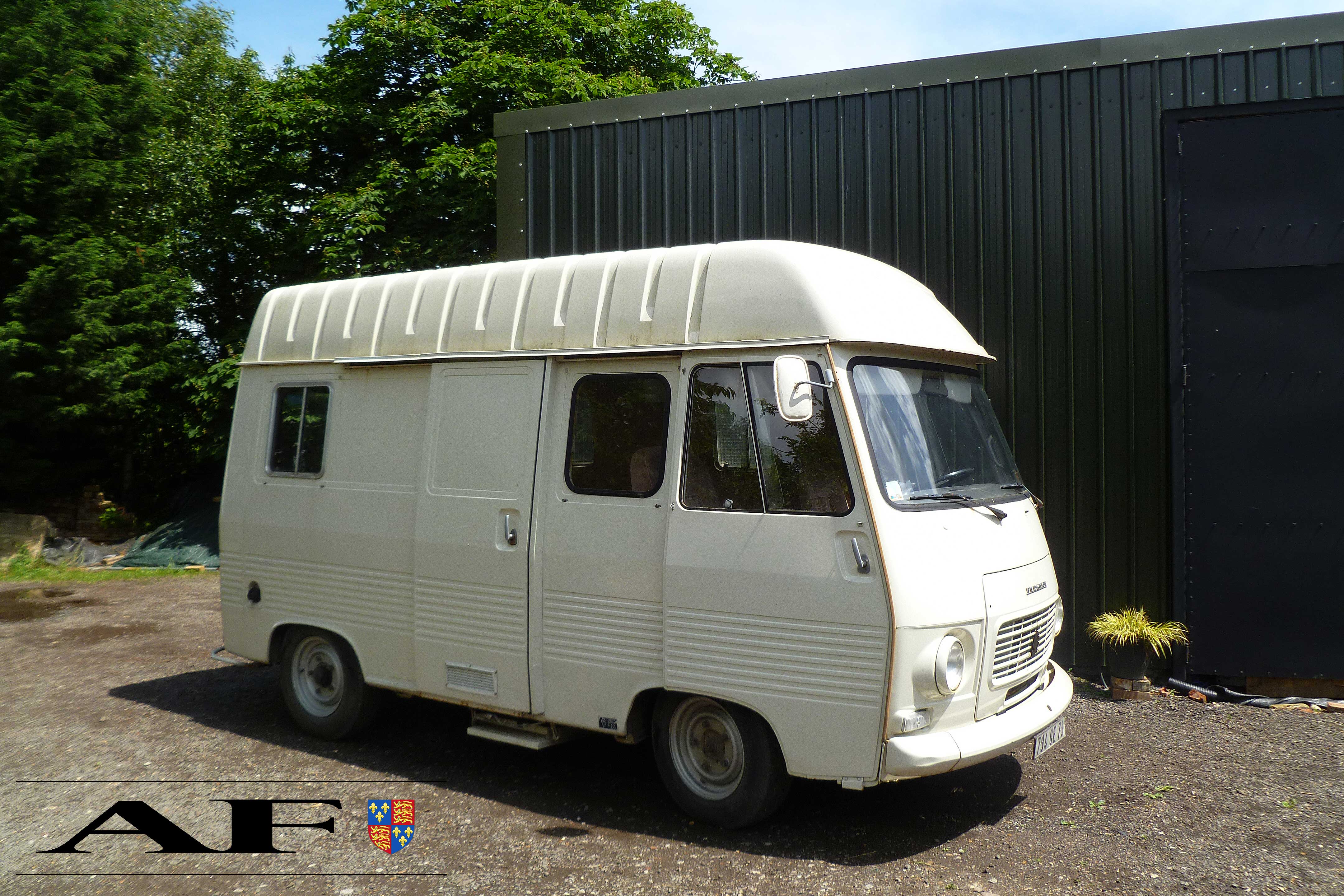 Stripped out interior.
Waster water, vents, electrical points on the body.
Skylight, and multiple windows.
Very good floor and chassis.
Rear area measurements;
2m Height
3m Long
1.75 m at widest point.
Perfect for catering conversion, or reinstatement as a camper.
In the UK to view. Delivery on own transport available.
Nova and admin support standard on all vehicles.
£5,995.00
Please ring for more info - 07754 55 99 57
(Discounted delivery to Atlantic Motorhomes)
Updated 05/07/2016
Citroen HY Van For Sale, 1973 - located in Canada - £40,000
Modifications

: Service window, stainless steel counters, storage shelf built in over the cab, door separating cab and service area, double sink plus hand wash sink,

Restorations -

complete body job and new paint, new tires, new brakes, water pump, radiator, and engine gasket installed by a Citroen specialist in Toronto. Requires a new gear box which has been sourced in the UK and could be installed prior to sale. Price reflects as-is condition.

Equipment

: Elektra Sixties two group head espresso machine, two Mazzer grinders, Bunn hot water tower, large commercial fridge to handle needs for large events, hot water tank, water pump, water filter, 10 gallon fresh water and 10 gallon grey water tanks.

Power:

Wired for 240V, 50 Amp service and powered by a Kubota 11000W diesel whisper quiet generator housed in a small trailer.

Supplies:

All miscellaneous supplies/paper goods required to support kick off of coffee truck operation...value $5K
Will sell the van, equipment, generator/trailer and supplies separately.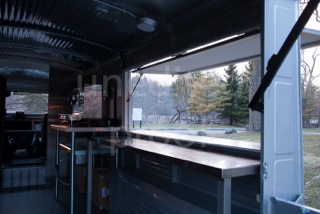 Updated 5/07/2016
1972 Citroen HZ Van 1.9 petrol
This is FELIX, our 1972, Tax Exempt, LHD, SAPA Conversion, Citroen H Van loosely converted camper.
Ready to go, it has a full 12 months MOT, is UK registered and has been used for last 11+ years.
We have always maintained it, and spent on it whenever needed, it usually passes its MOT but every few years (as with any vehicle this age), we have had to spend some money at it – I have a folder with lots of paperwork!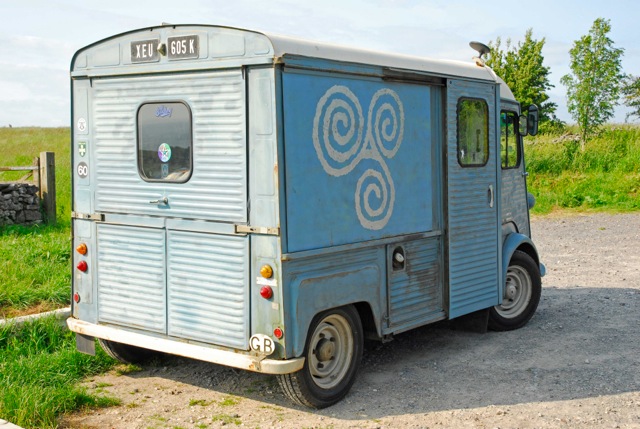 The bodywork is pretty original with some sympathetic restoration and it is a bit rough and rusty in places, as you can see. We have had various bits of work done over the years.
Mileage - We think it was showing around 70 000km wen we bought it. It's been round the clock once. Now showing 6000km.
As this is a loose camper conversion. There is no fridge, or mod cons. There is a cigarette lighter socket which we had fitted to charge phones or a cool box etc.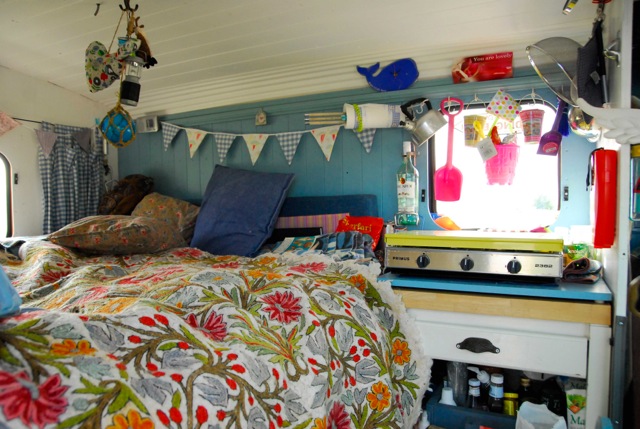 It was originally a French EDF Van, we believe it was made in the Paris factory and was hot dipped. It was then converted, (it has a SAPA conversion label on the back), into a bread van and has an operational side opening. The side with the spirals opens up completely as a shop.
Price £14,500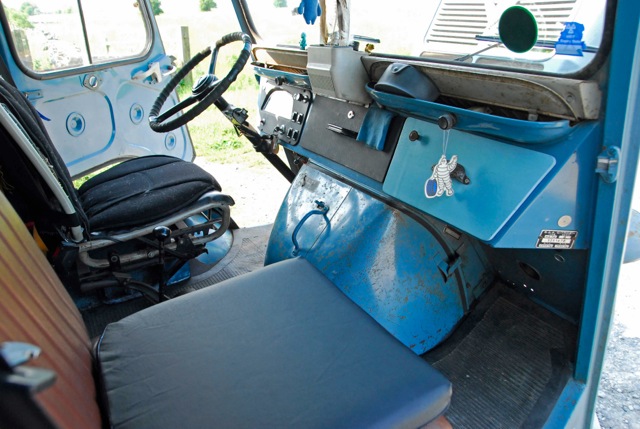 SOLD
Updated 4/08/2016
Citroen HY van 1971 For Sale £25,000.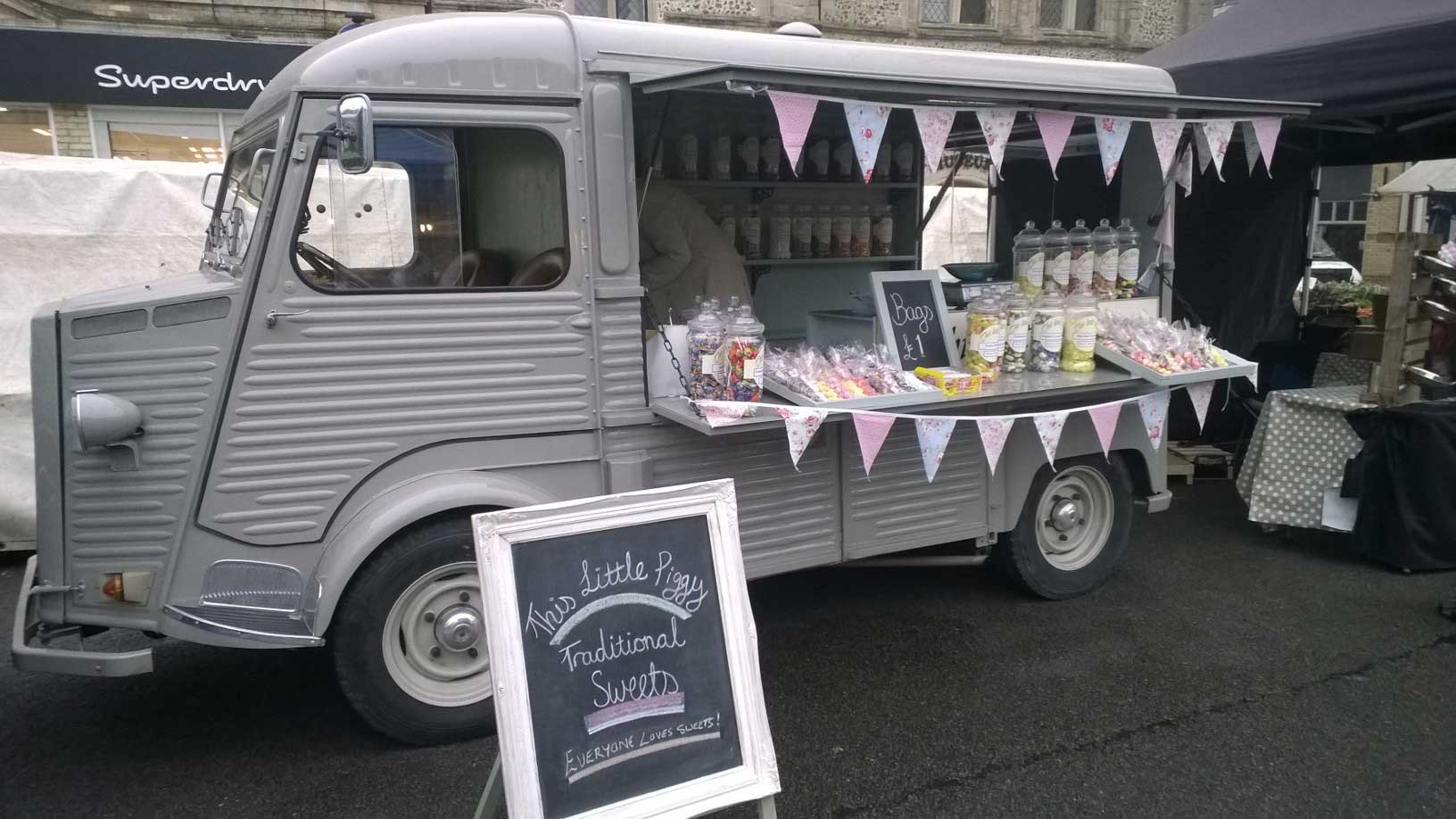 The Piggy Sweets van has been used for the last 2 years as a mobile 'Old Style' Sweet Shop at markets, fairs and private events in Essex, Herts & Suffolk.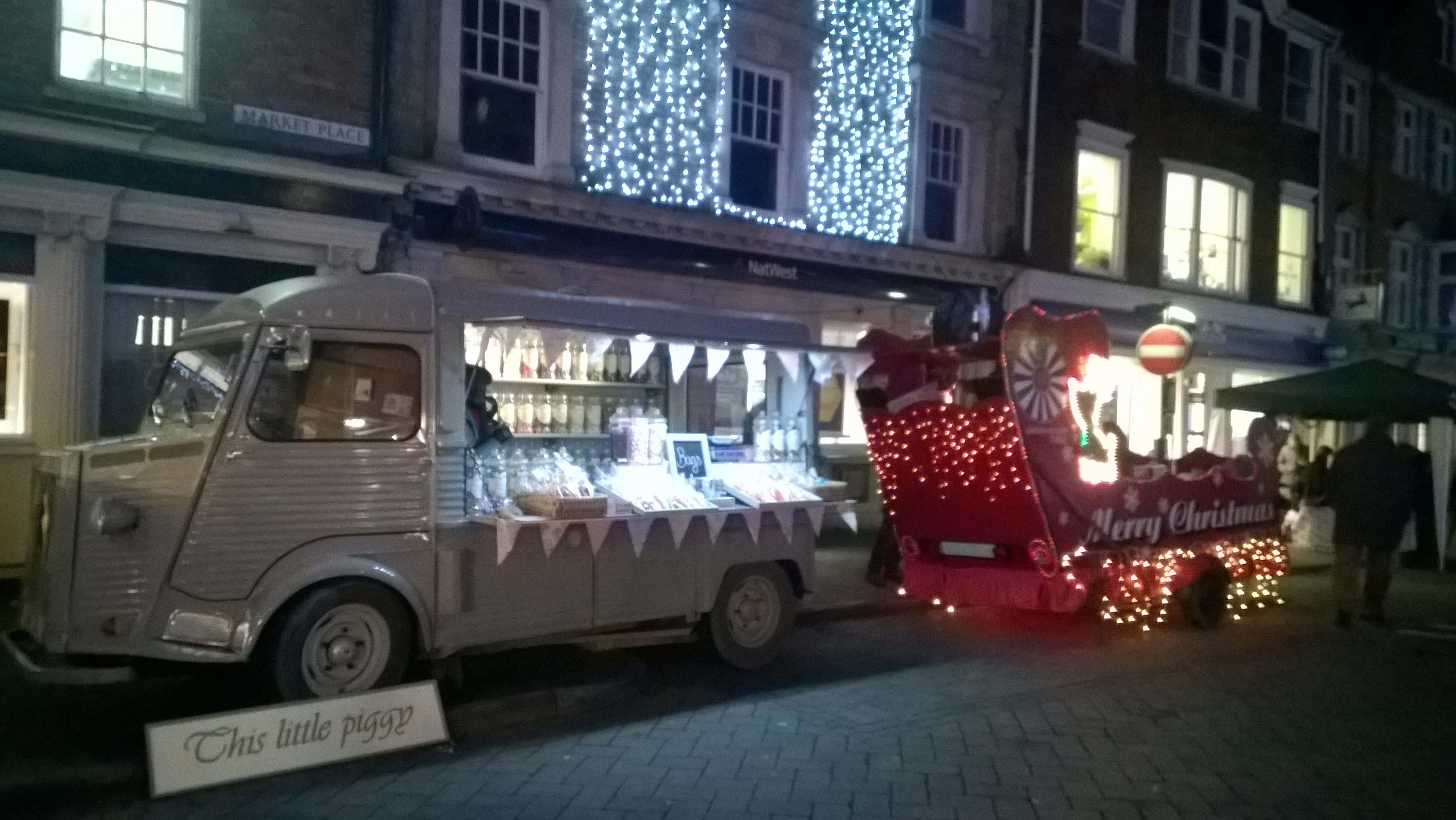 Is being sold as a complete package with scales, stock etc. but could easily be converted to use as a hot food catering van, coffee van, etc.
Van particulars:
Left hand drive.
Original Diesel engine.
Double side flap.
Mileage currently 63,470km.
New battery this winter.
Starter motor reconditioned last September.
Historic Vehicle so no road tax applicable.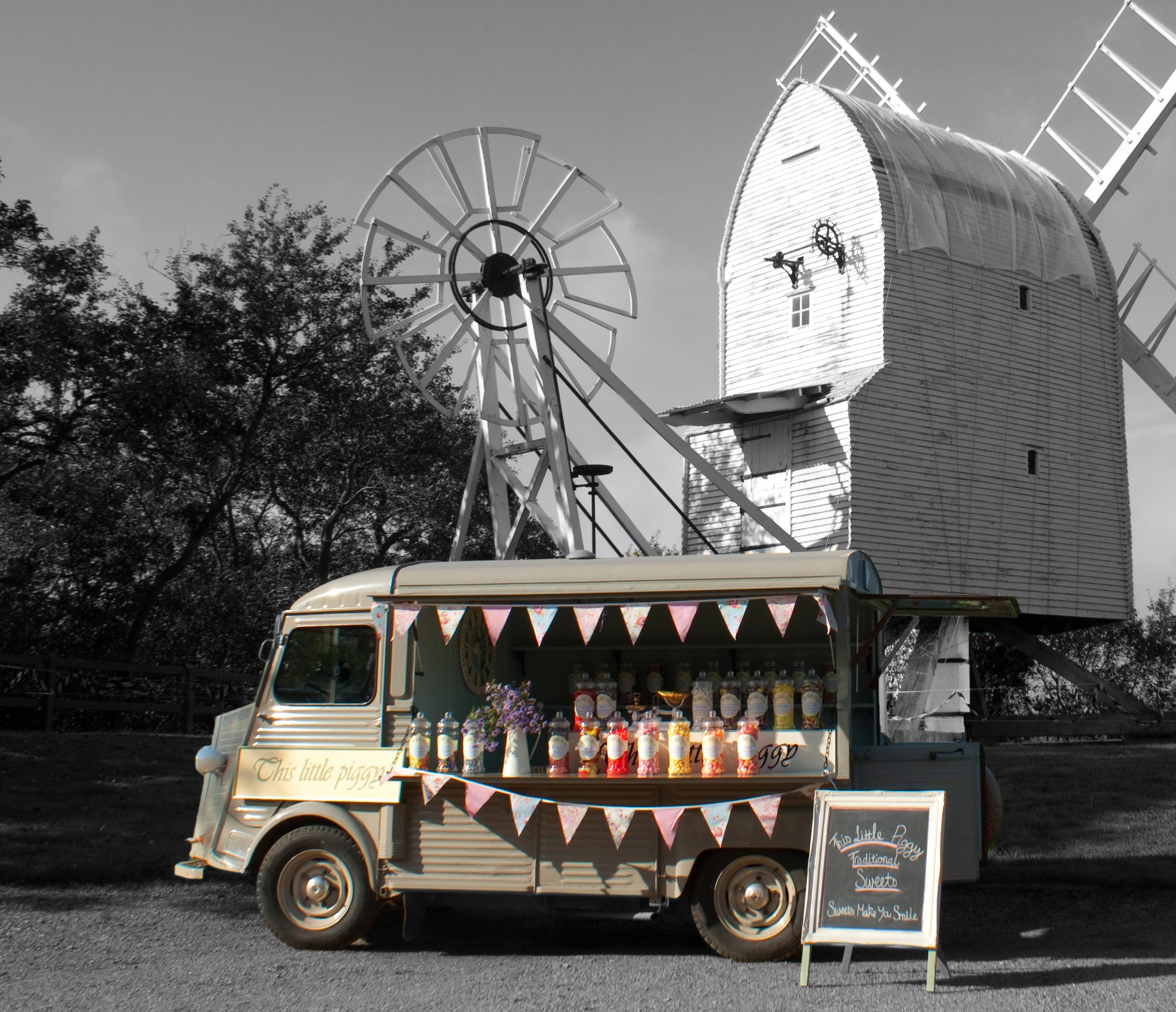 thislittlepig@outlook.com
07779 231 203

Updated 16/06/2016
Studebaker 1955 Windshield wanted, Wraparound around 1955 model.
Studebaker Windscreen for 1955 wraparound Conestoga Wagon model :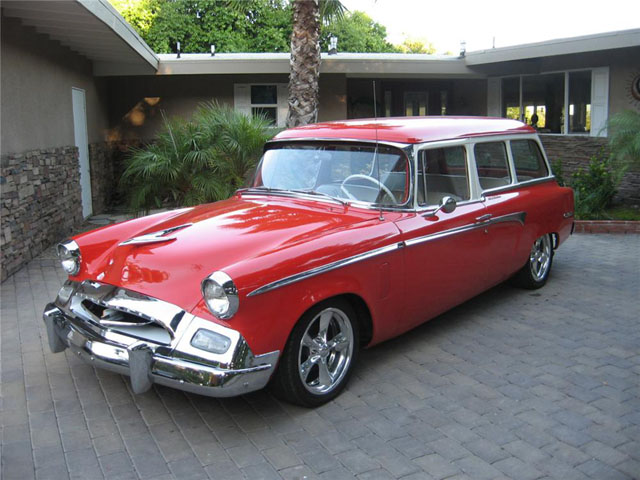 Contact : Allan 07803 072636
Updated 20/06/2016
1969 Citroen H Van, Low Mileage - 35,400 miles - £8,995.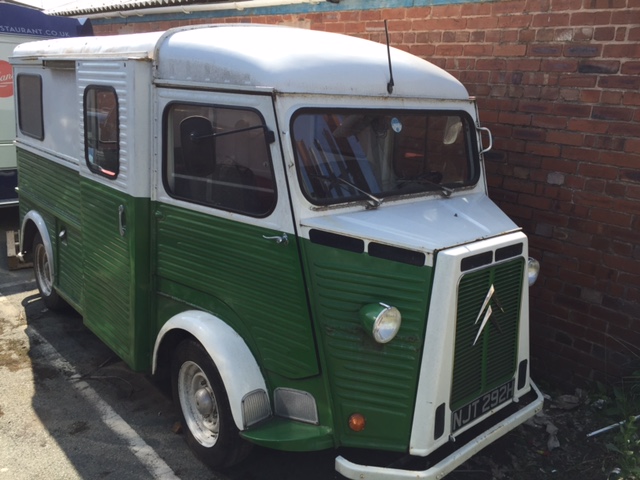 Low mileage - 35,400 miles (56,915 kilometres). Part camper van conversion but would also suit catering/promotion vehicle.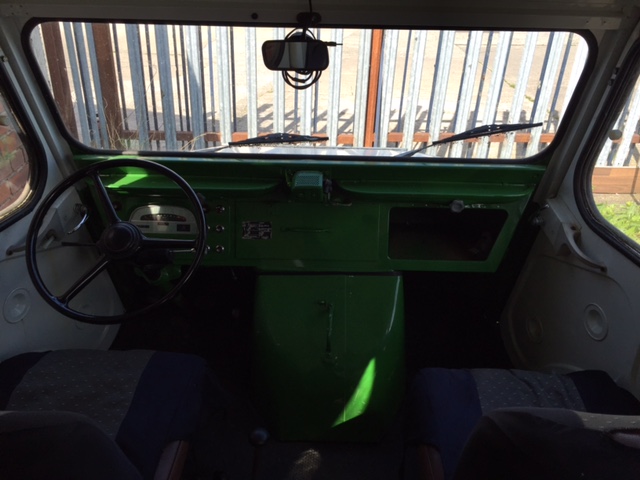 Engine running sweetly. UK registered on SORN.
New baby forces sale hence the fast sale price of £8,995.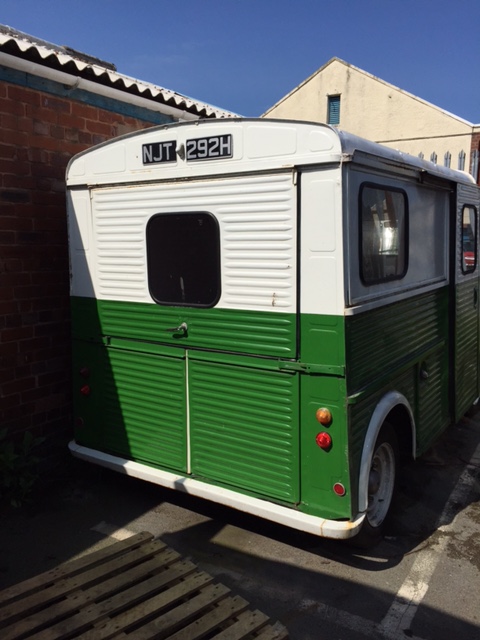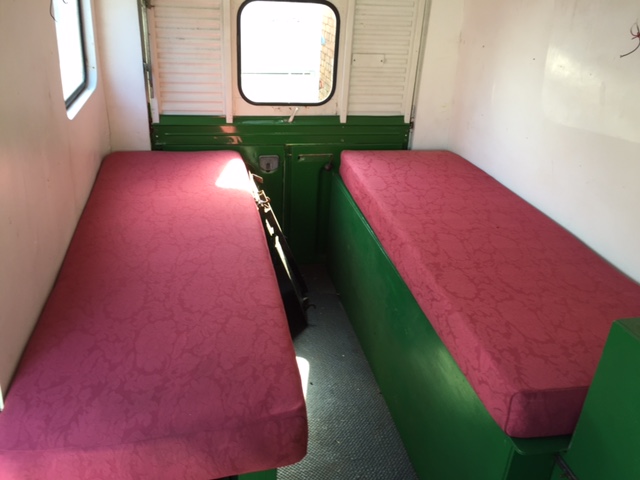 SOLD
Updated 1/08/2016
1973 Citroen H van – horse box catering conversion
A very beautiful rare model – arrived from the Pyrenees 2 years ago and had one owner from new! It has 2 serving hatches and a 'grooms' door (which also has a drop down counter) is higher than the standard model.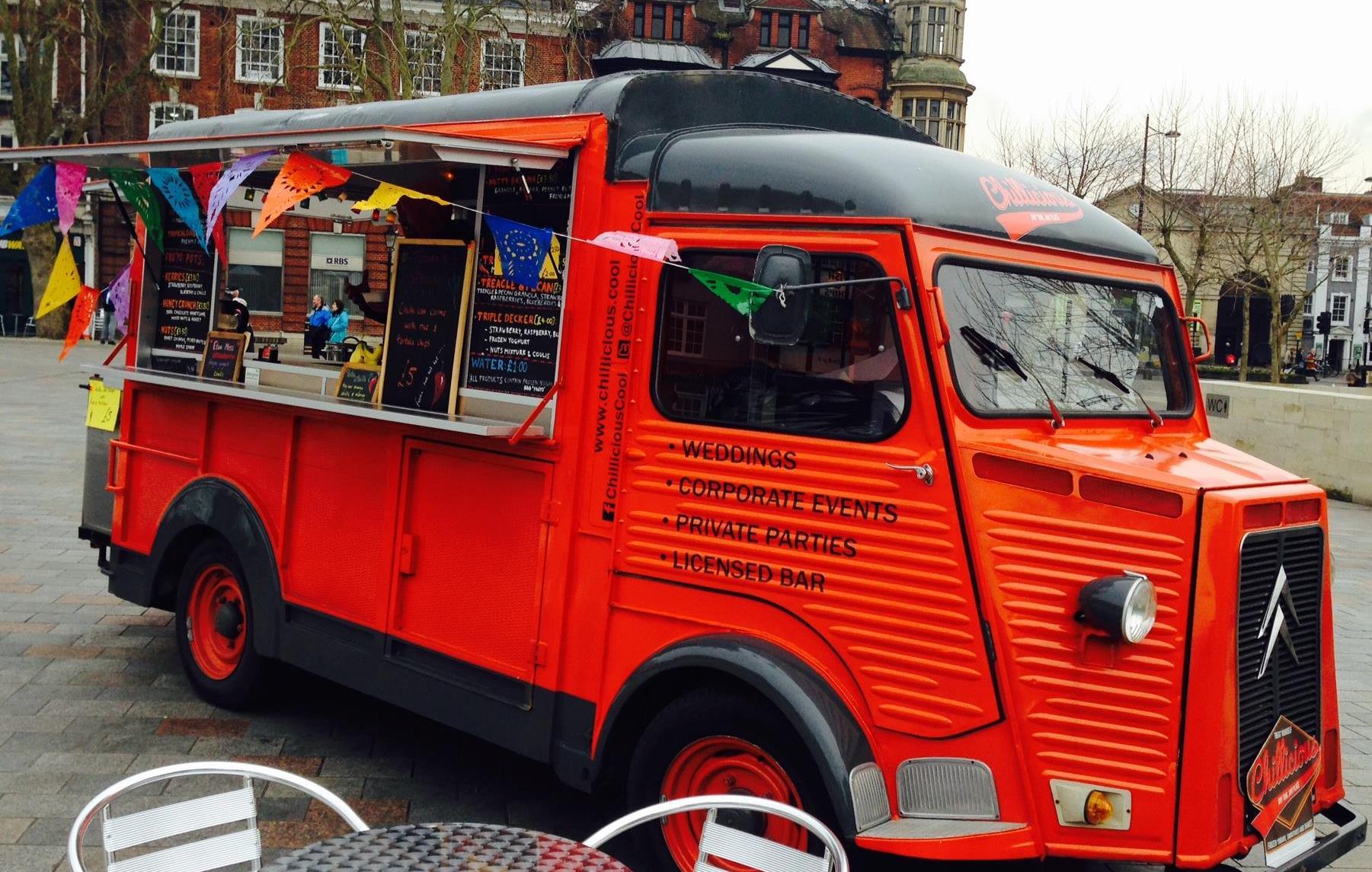 The interior has been professionally converted by Towability; stainless steel counters, walls & wall mounted food containers, spotlights, 2 sinks, water heater, 2 fridges, non-slip flooring, electric hook up and sockets, 5* food hygiene rating. Mechanically reliable, fully serviced last year and will come with a new MOT as this expires in June.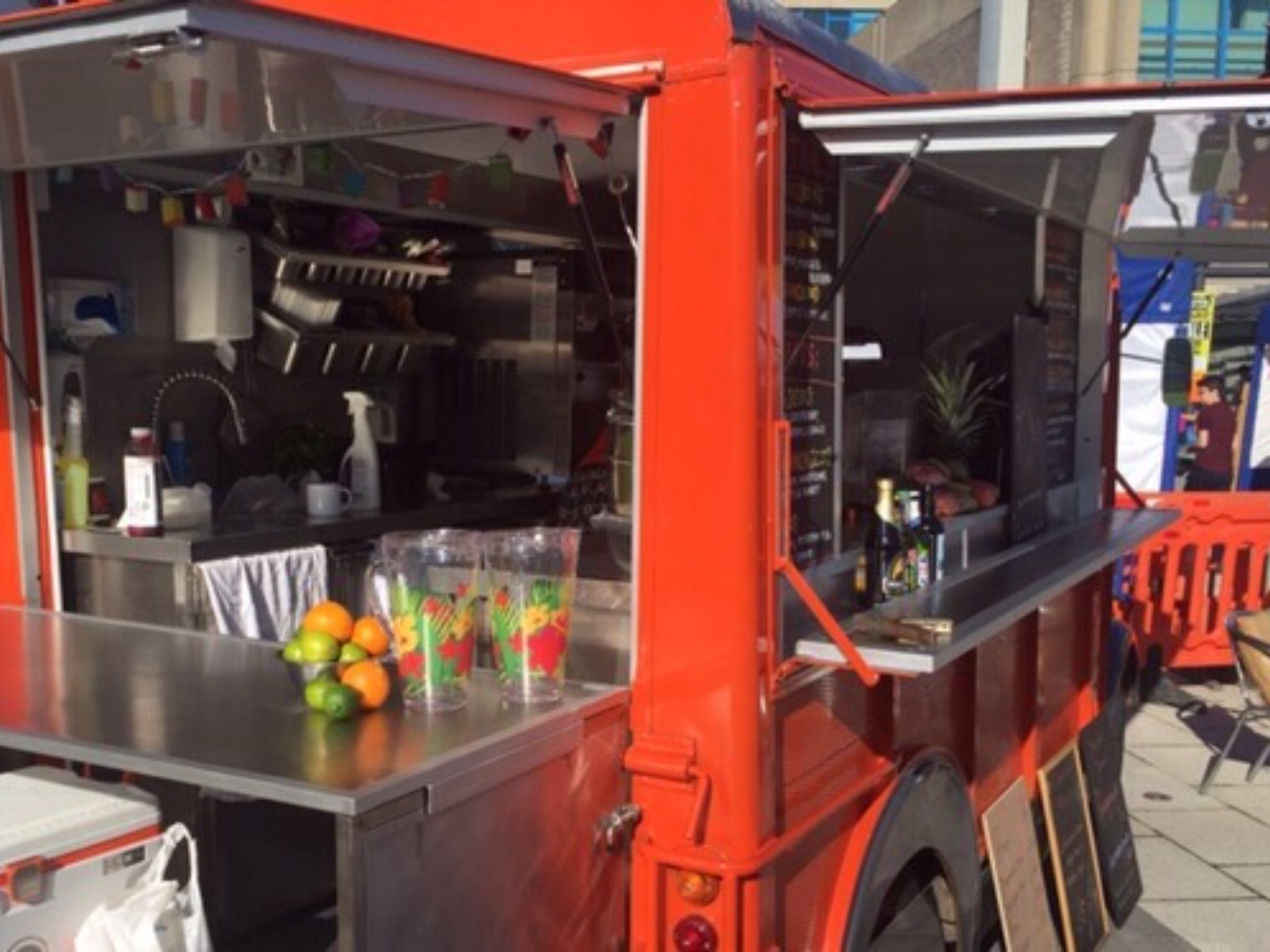 New leather seats. New tyres. Full re-spray in RAL paint. Fire extinguishers, water containers and all the electric cables you will need for hook up to 16/32 amp and standard socket are included. Has done under 26,000 Km and engine size is just under 2 litre.
I have a website and social media sites which could be transferred if you should wish to keep the business name.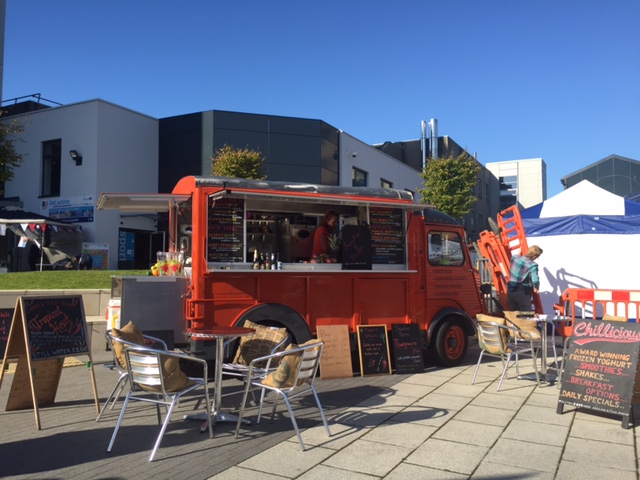 Everything ready to start your own business immediately! Please contact me for more information – I can forward more detailed photos by email.
NOW SOLD
Updated 13/09/2016
CITROEN HY VAN, 1978, £7000 OR BEST OFFER
ORIGINAL PAPERWORK
ENGINE IN WORKING CONDITION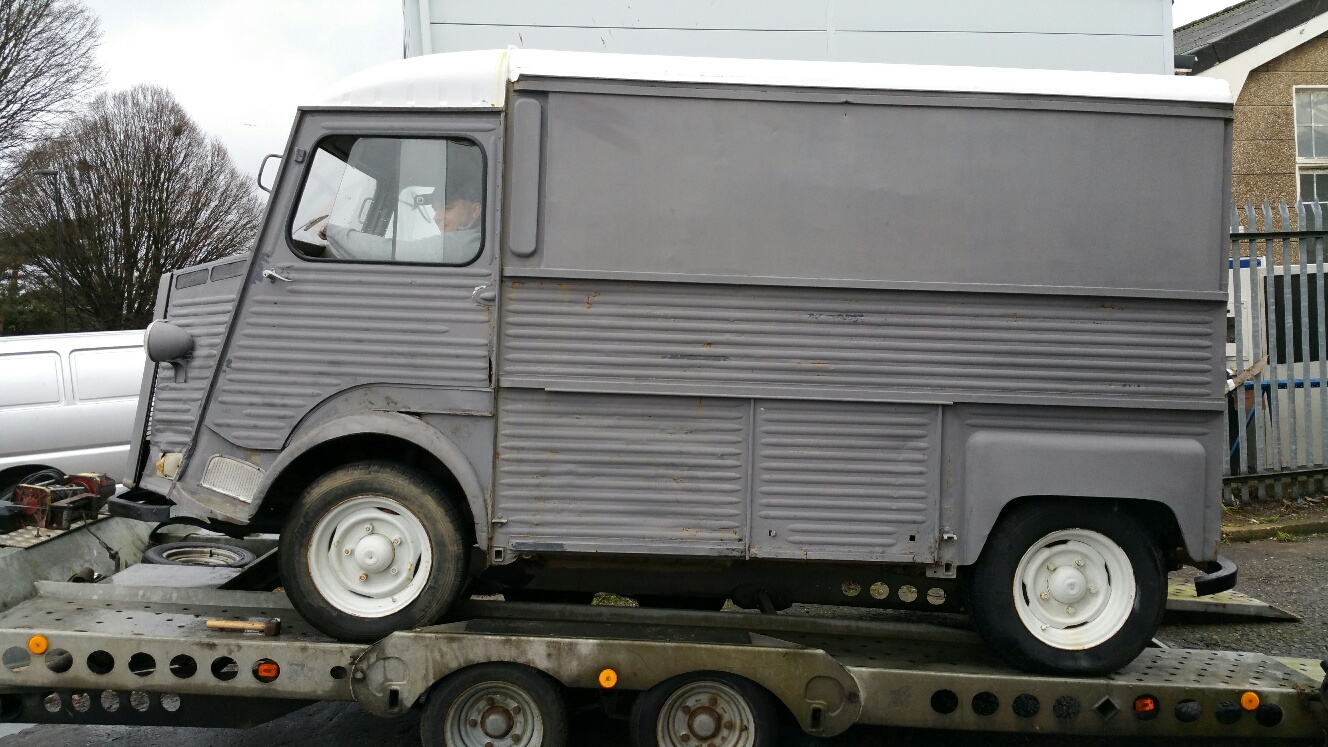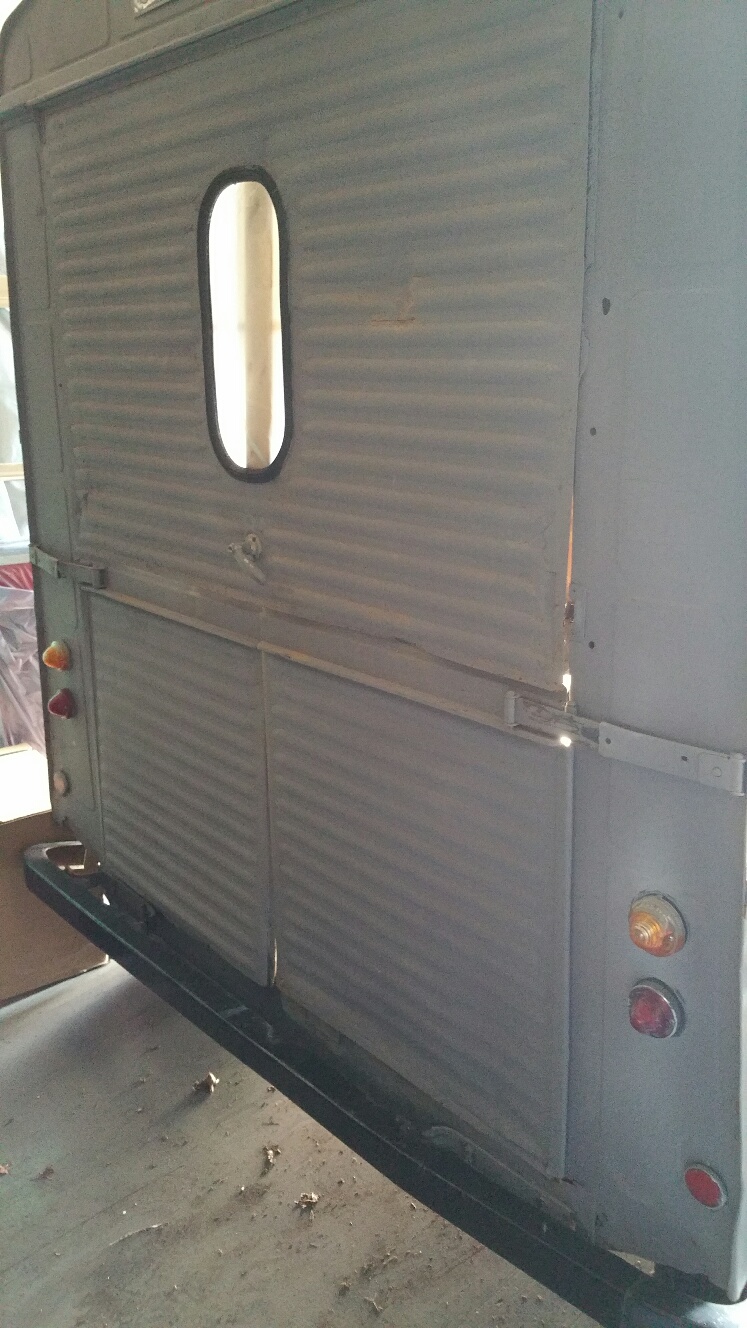 FOR MORE INFO CONTACT ANDY – 07887542404, Intelligentlife23@yahoo.co.uk
Updated 01/06/2016
Citroen HY van, 1976, For Sale. £30,000 ono.
Originally from a Boulanger in Le Quillie, Loudeac. Hetty has travelled via the midlands to us here in Kent and in that time she's had some work done. She now boasts £23,000 of renovation and very beautiful insides, which have been fitted to a very high standard for catering use.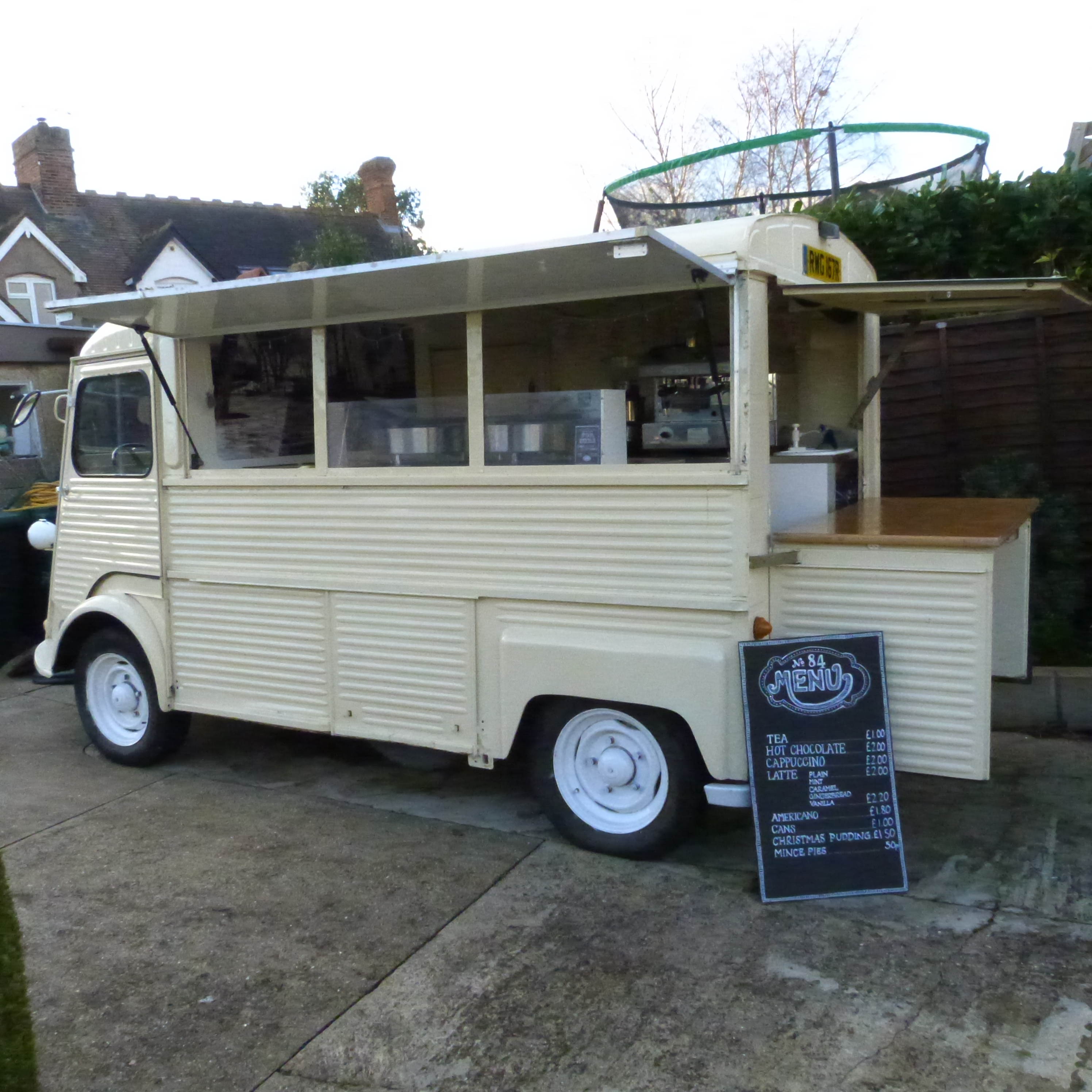 Group Franklin Espresso Machine that runs on gas or electric, two Krampouz Crepe Machines, professionally fitted under counter fridges and the massive freezer unit that is every inch 'Childhood Ice Cream Van'. Hetty also has two small sinks, stainless steel worktops and extra electric sockets. There is also a wooden counter top that we use across Hetty's back doors, that has proven invaluable for displaying cakes or using as a separate counter.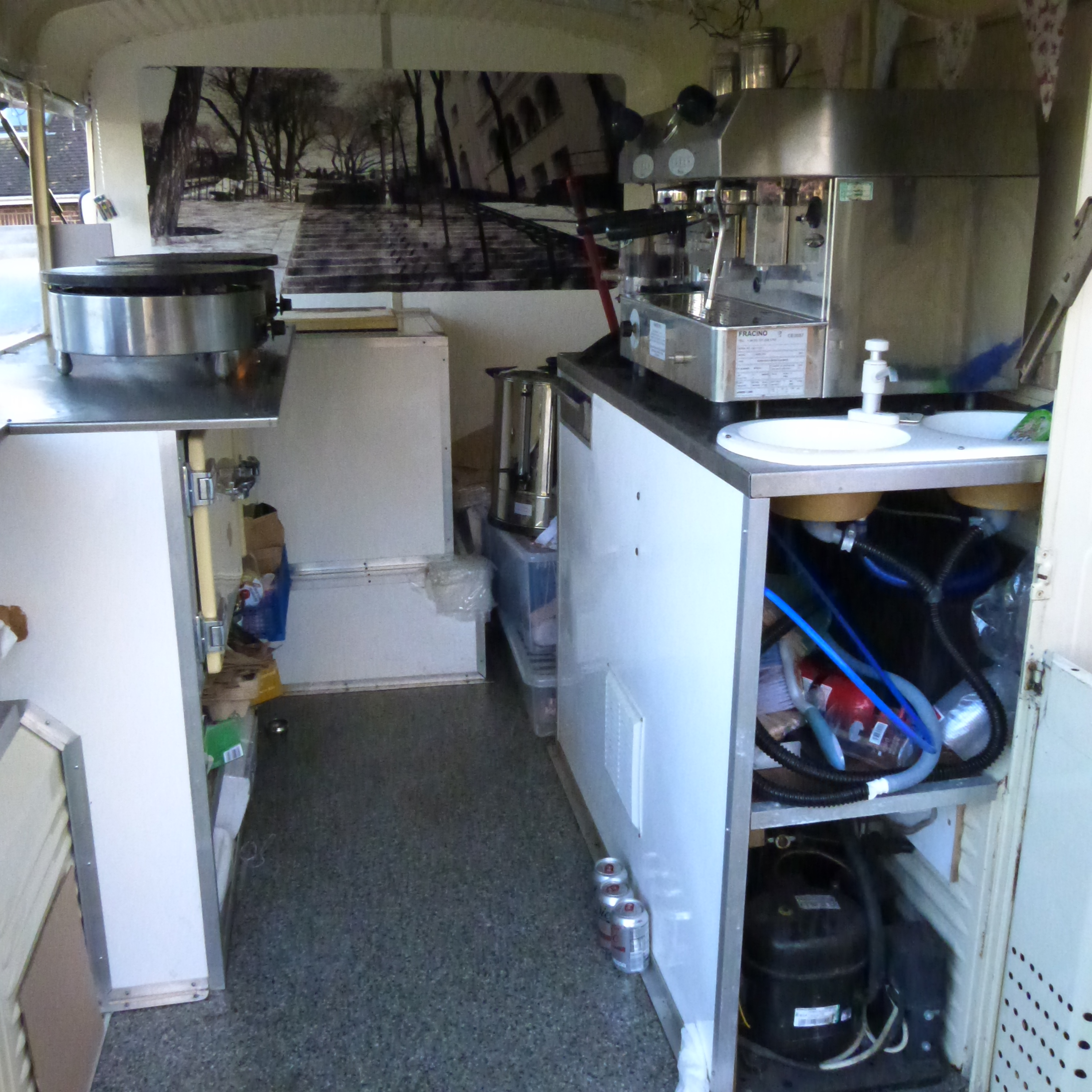 Included are : Urn, soup cauldron, different types of take away cups, boxes, sleeves, blackboards, crepe making equipment and possibly outdoor chairs and tables.
Ready to go and ready to roll you into a new business. Based Gravesend.
Contact us on 07905 857697 or flatie@hotmail.com
Updated 12/06/2016
CITROEN H VAN, 1971, L.W.B PETROL
I have owned and used this van for the last 9 years, it is in excellent condition body wise has not been welded and does not need to be. The van has been kept in a heated garage and pampered ! The paintwork was done 9 years ago in a professional body shop and gets many compliments on its looks and condition.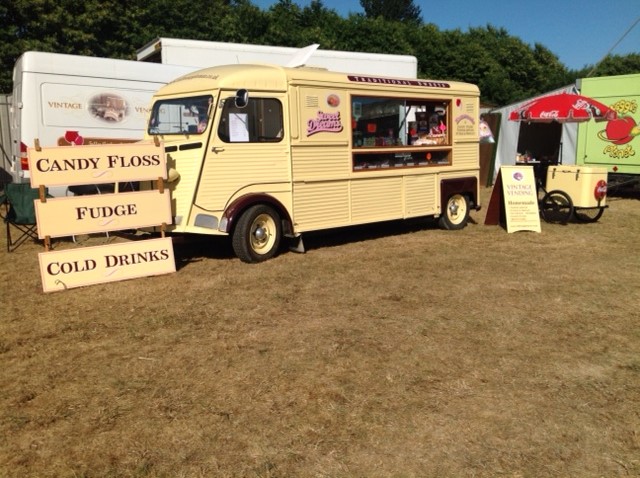 The van has been set up as a traditional sweet shop with the interior fitting designed and out by Olympia joinery, all shelving units and counters are faced in ash with contrasting counters and made to have a vintage look.
The van has shelving for carrying 60 + jars of sweets with hidden lighting, a big fudge counter with display window and l.e.d back lighting, a built in candy floss machine with sign written glass partition. There are lots of counter display areas, an area to hang items and lots of storage cupboards . The serving window has 2 big sliding Windows which can be taken out if required.
There is a Honda generator 2.0i housed in the rear compartment, there is a 12 volt leisure battery with with a charger for lights. There is a rear view camera with 7 inch monitor in the cab.
The van will be sold with all items mentioned and has events available to work in Kent if required. The van will have a service and a new mot before sale. £29,000.
For any more information call Paul 07753663020
Updated 02/06/2016
CITROEN HY CAMPER VAN FOR SALE - £23,999
1969 Ex Pompiers HY Van (Camper). TOTALLY RESTORED BACK TO BARE METAL.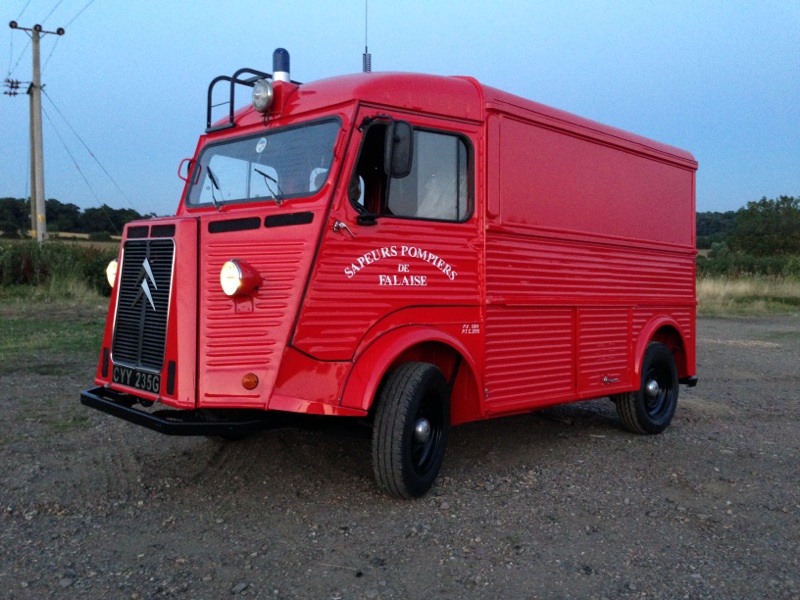 Fully restored in 2014 - absolutely stunning.
Full bare metal restoration (photos at all stages available)
Full engine rebuild.
Some mod-cons (rear parking sensors, tracker)
Very extensive lists of all works completed - if genuinely interested, contact me and I will supply all info (and additional photos)

UK registered, LHD, MOT until June 2016, Tax exempt. Reclassified with DVLA as a 'Motor Caravan' with 4 seats.


Internal Campervan Conversion.
New M1 rock & roll bed in leather (with 2 seatbelts for rear passengers).

The restoration of this van was documented in Karans Camper and is probably the most famous Citroen HY Van Fire Engine Camper in the World.
The detail of the restoration is second to none, as close to new as you can get.

Please view for additional photos
www.facebook.com/thelittleredfireengine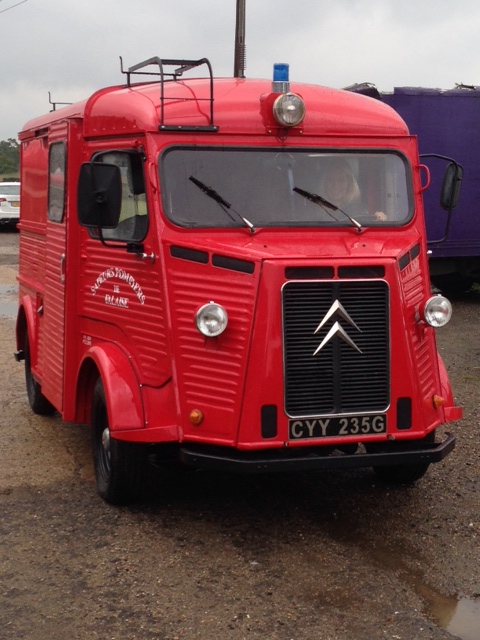 07834 097936.
Updated 22/06/2016
FOR SALE Citroën H Van- £35,500
Beautifully converted 1972 Citroen H van.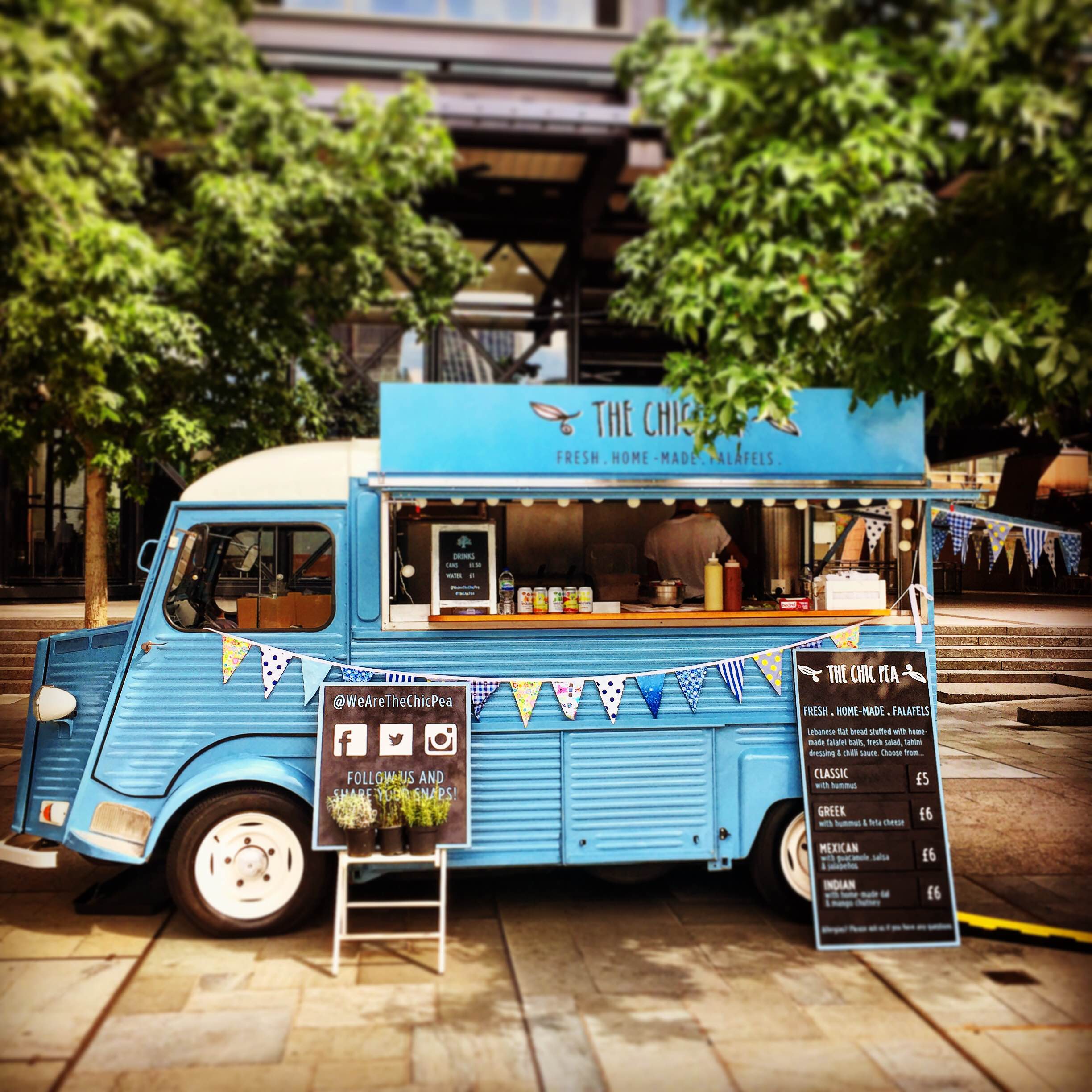 This short wheel base van has been converted to the highest standard by a reputable UK based kitchen conversion company. It has been used as falafel van around London over the past 10 months. Equipment includes:
Bain Marie,
Griddle,
Twin basket fryer,
Tall standing fridge,
Hot water boiler,
Sink and running cold water,
Salad containers,
Oak counter tops.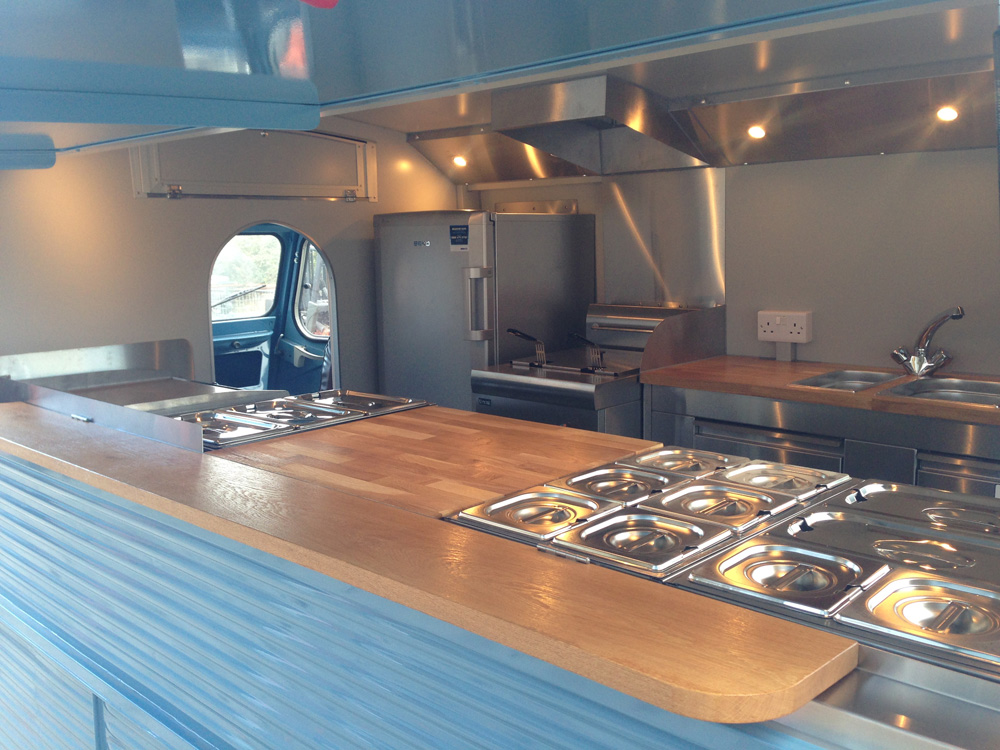 Reluctantly selling up due to a new job offer which I have been unable to turn down. This van is in spectacular condition with unbelievably low mileage. It comes with all documentation and passed it's MOT just 1 month ago.
CITROEN H VAN FOR SALE £29,000
The van was restored in 2013, the chassis and body are solid, recent MOT (only needed a new tyre and drive shaft boots), the engine runs well, starts well and has recently had the carb professionally stripped and cleaned. It's also tax free from April.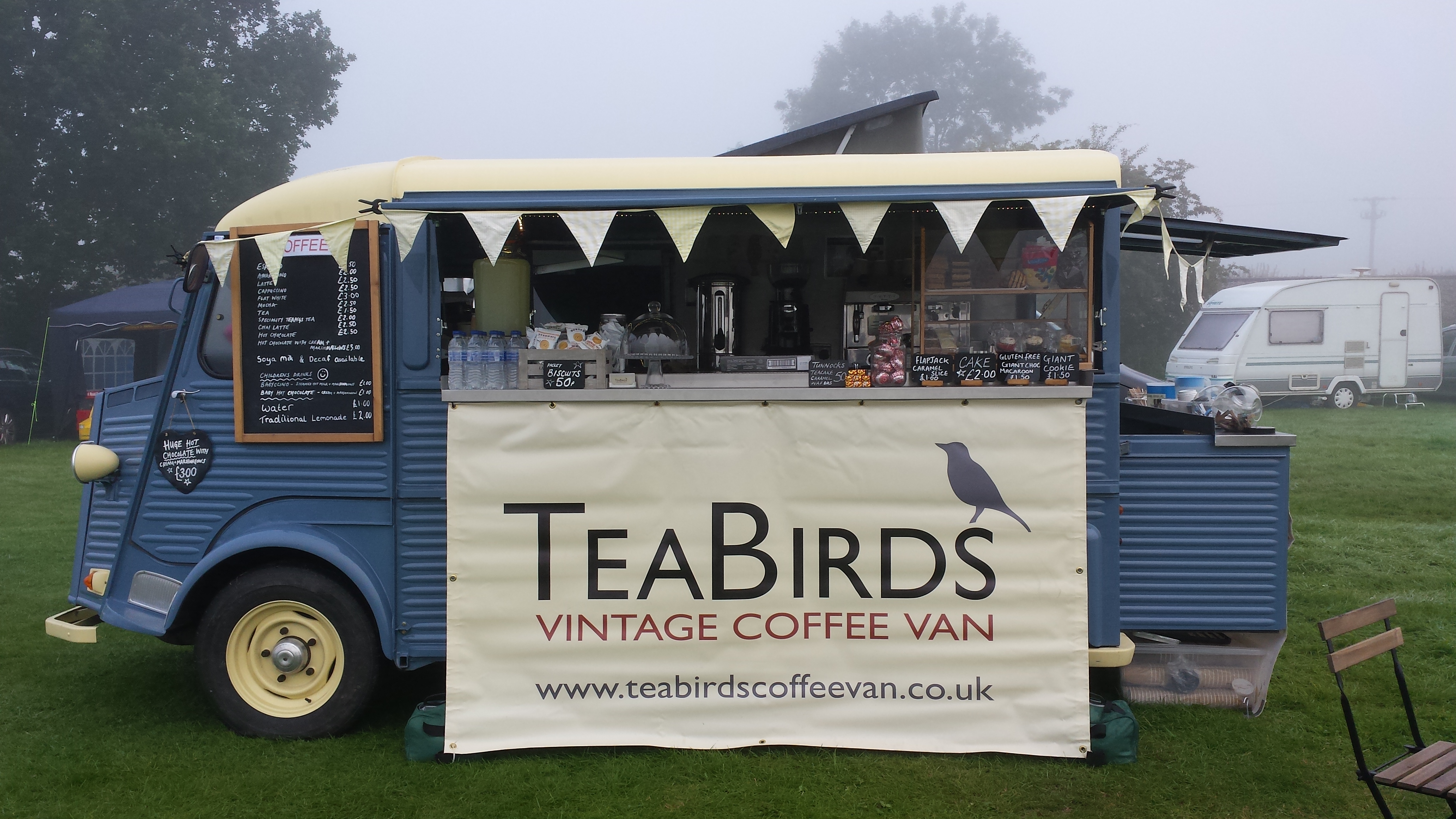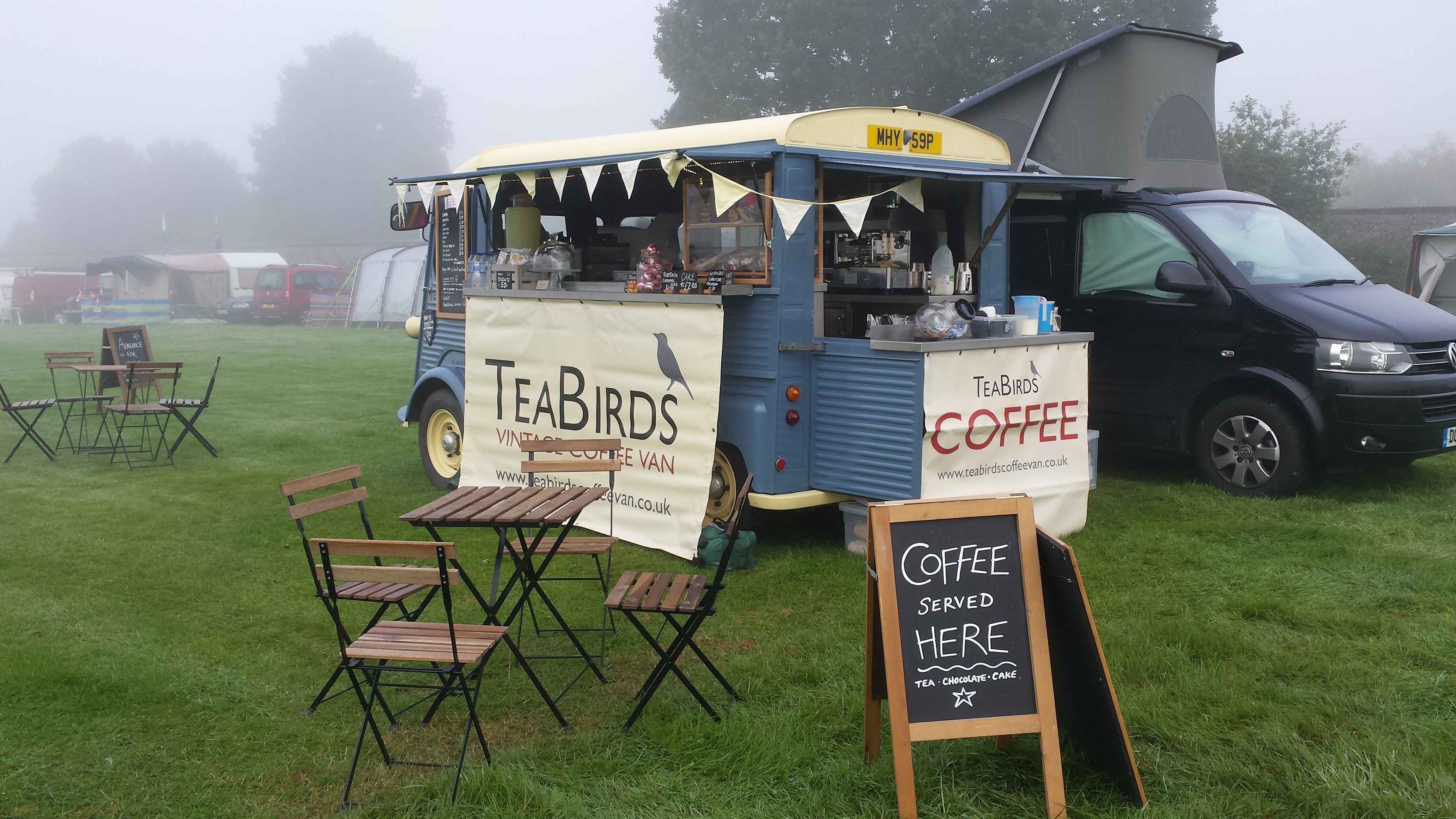 The van is set up as a totally independent unit, it can be run by plugging in or independently by using gas and battery power - this means it can run silently so is great for weddings and parties. There is a two headFracino coffee machine that can be heated electrically or via gas (onboard tanks), coffee grinder, knock box, urn (for teas and americano's), inverter, sinks, on board water tank, water filling equipment, waste water tank, stainless steel interior with storage, rear sugar shelf (keeps customers moving so you can increase throughput), onboard tri power fridge, led lighting, bespoke cake display (again speeds set up and provides for a great display/space efficiency), full cover for the van when not in use (this is a professionally made, fitted, breathable cover.) The van is branded together with some really good banners that hang from the serving and rear shelves - people notice these from a distance "oh great I saw your banners, looking forward to a real coffee".
07815103121
Updated 2/06/2016
Citroen HY Van. £30,000 ono

This late 1972 H Van is in good condition mechanically, the engine as had a service, new radiator, brakes and Shoes, fluids replaced, fuel tank, tyres and a new stainless exhaust system with long MOT.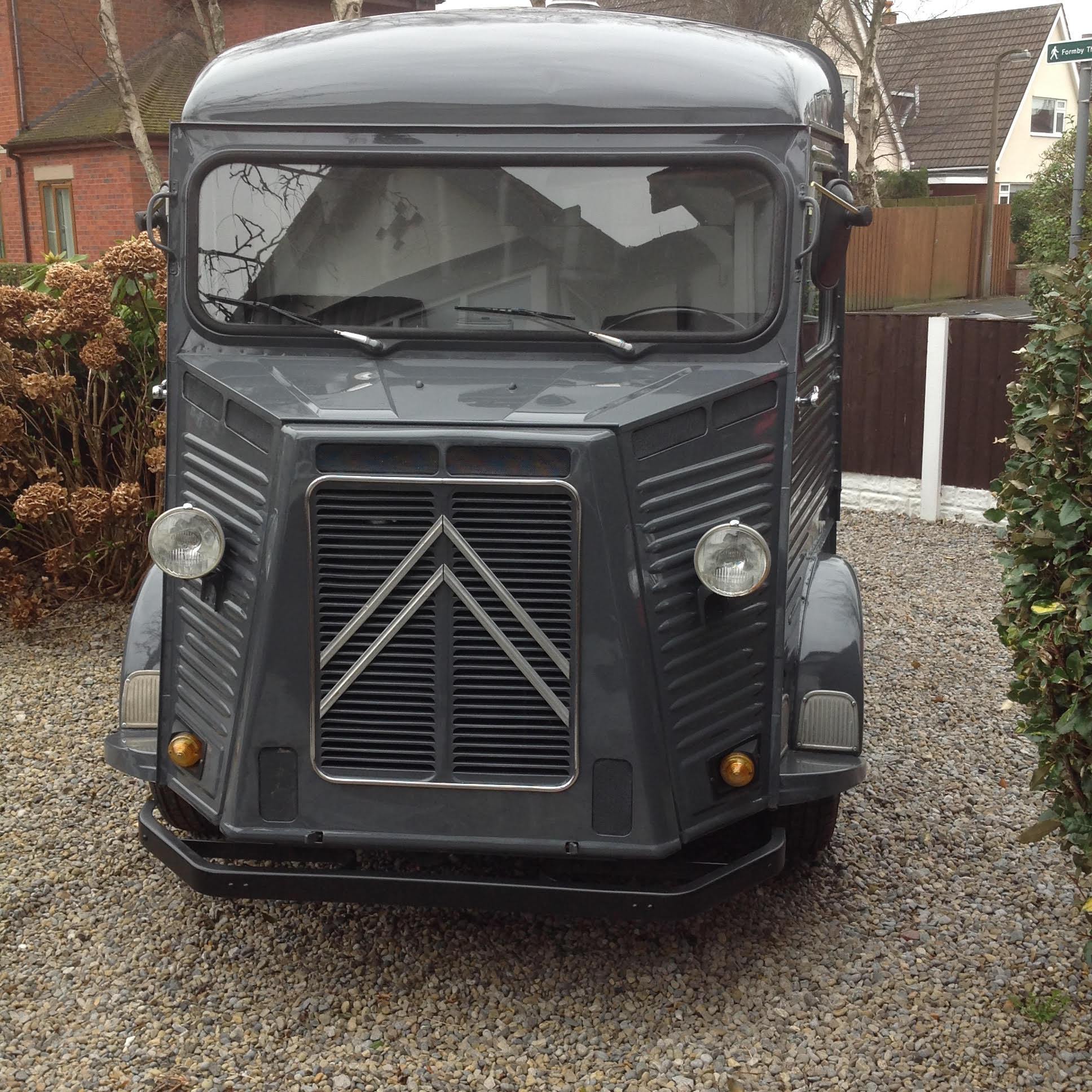 The Kitchen area was built by a major converter with wooden counter and hand built cupboards.
The kitchen equipment is as follows:
A Francino 2 Classic Coffee Machine.
Smeg Counter Oven
Lincat Heater Display
2pot Bain Marie
Tefcold Drinks Display Fridge
Domestic Fridge
19 Gallon Water Tank
Additional Electric Sockets
Rear Door Counter
Honda EUis Generator with Access Ramp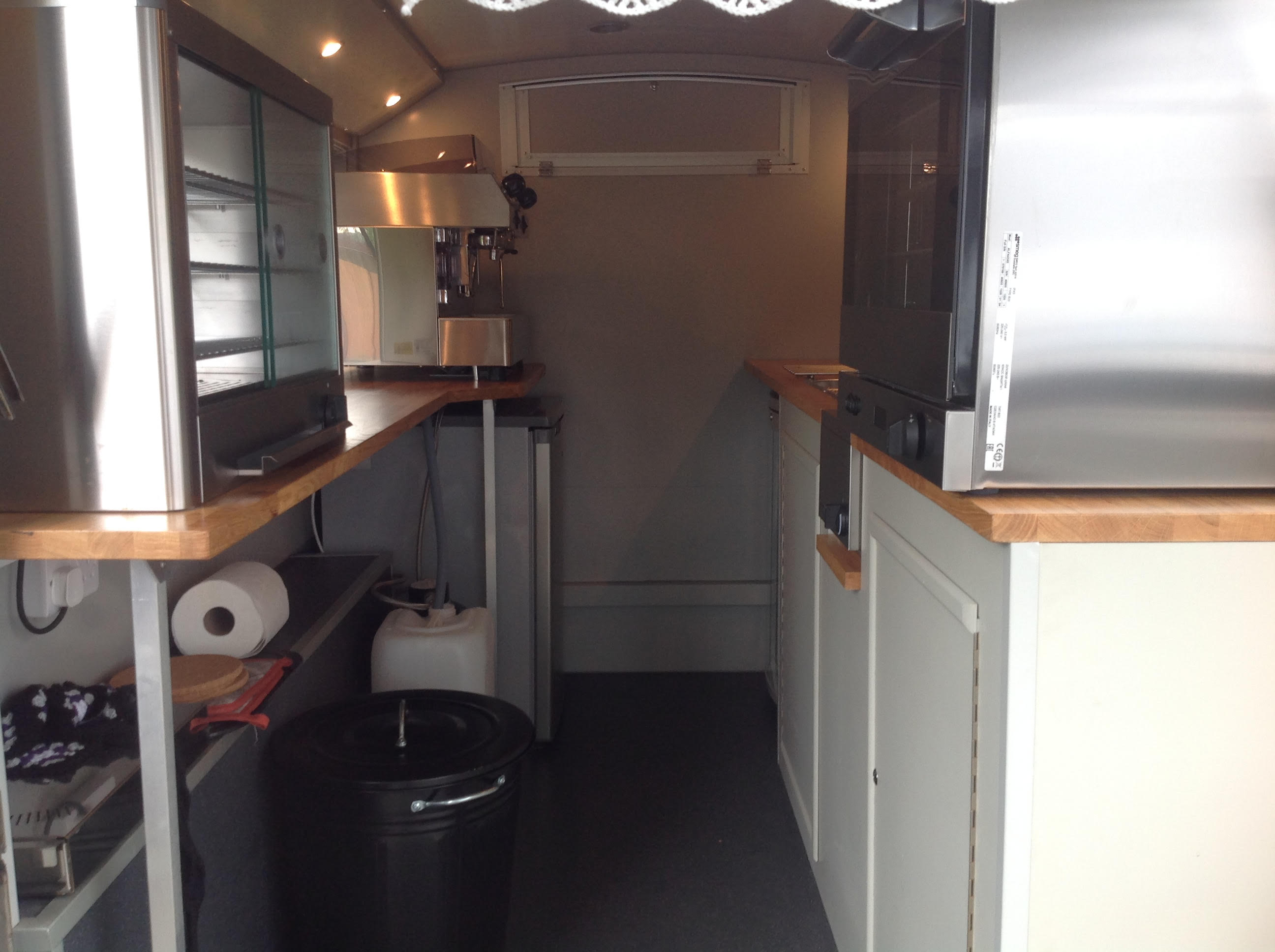 The Van has Five Star Hygiene Rating.

Fully working and ready for your business.
Contact: Alan Street
Mobile: 07864 863427
Northwest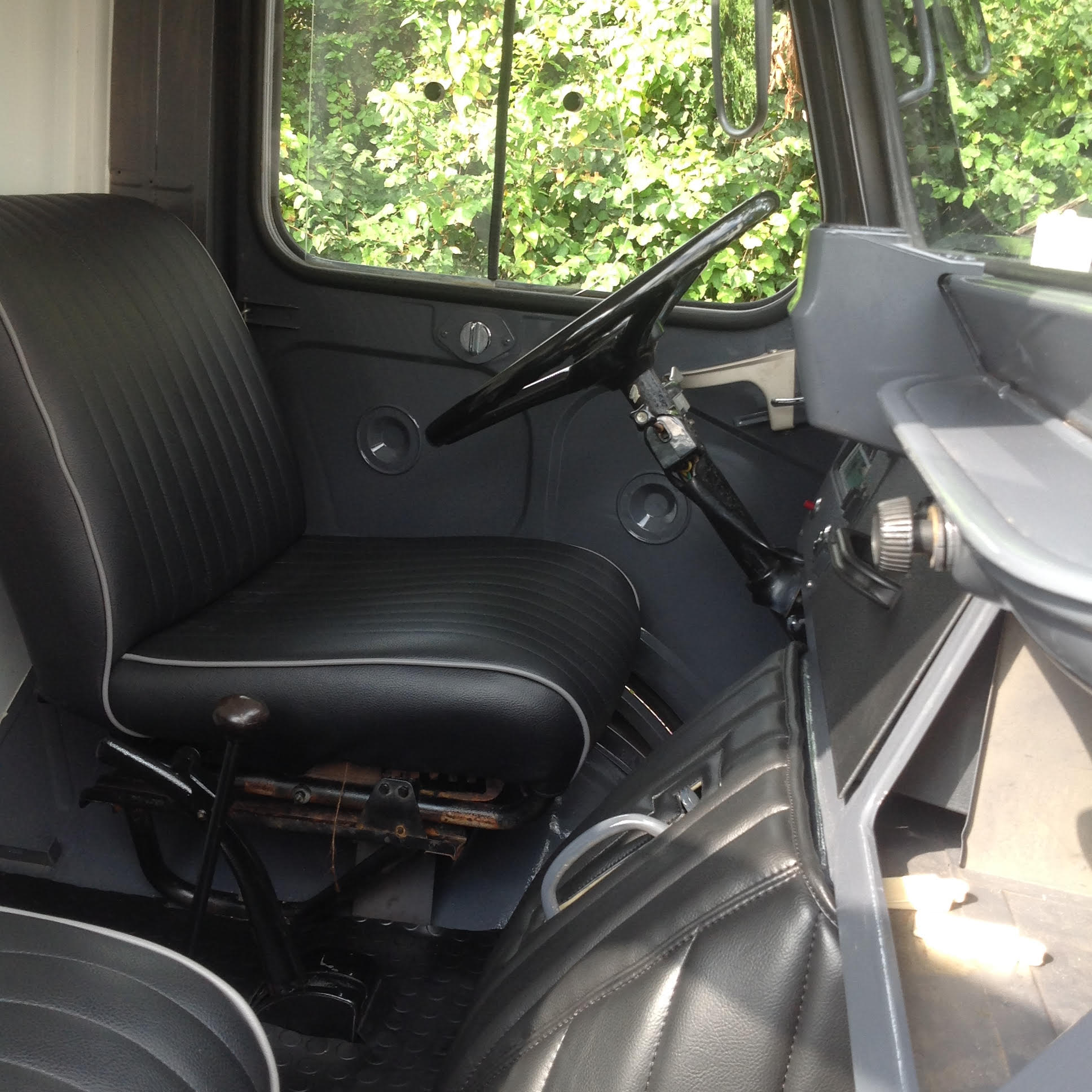 Updated 09/06/2016
CITROEN HY VAN FOR SALE
£15,000 or near offer.
1969 Citroen HY original butchers van.Round arch model with large side serving hatch.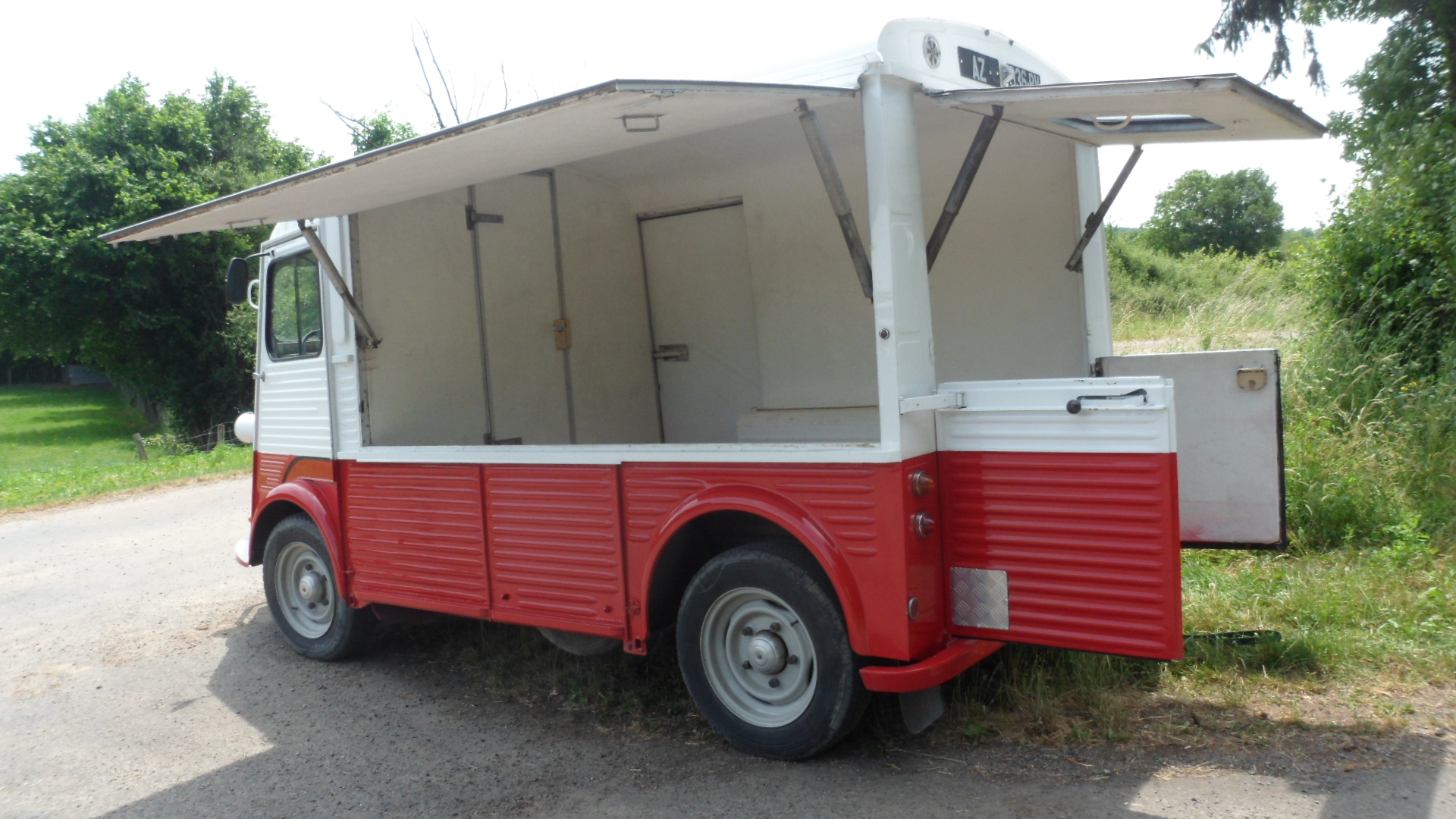 Fully restored by French enthusiast using only genuine Citroen parts. Fibreglass lined rear to keep stock chilled with door entrance direct into the cab section. Comes with all paperwork plus original Citroen manuals. Still in use to visit classic and vintage rallies in SW France. Shipping from France available.
lewisp10@yahoo.com
Updated 23/06/2016
CITROEN HY VAN FOR SALE
Here is our beautiful professionaly restored 1981 Citroen HY van, in immaculate condition. Ready and raring to go for the forthcoming season.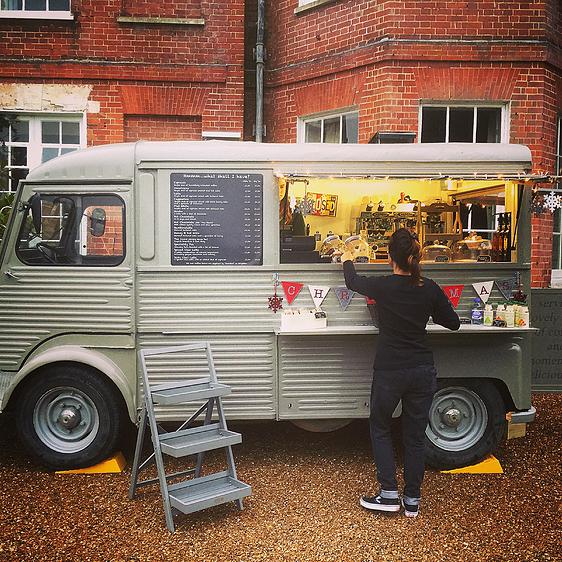 A regretful sale due to a new job opportunity.
It comes complete with a Fracino 2 group head coffee machine (gas/electric), Fracino grinder, under counter fridge, oven, double sink, Burco boiler, storage. It has a 5* rating and has wooden worktops. There is a door through to the cab and a removable serving shelf at the back, which locates itself on the back doors if needed. Complete with 2 large gas bottles accessed from the outside sliding door. All equipment is brand new and would have usual warranties.
It cost over £41,000 for the van restoration and professional re-fit, which was completed November 2014. Only used 4 times! Had a complete overhaul and starts on the button (literally! Who needs an Aston Martin) Original grey colour newly sprayed. Originally from the Champagne region in France. A real bargain that will not disappoint.
Price: £35,000 ono
See www.thevintagecoffeevan.co.uk for further pics. email: hello@thevintagecoffeevan.co.uk
Updated 24/06/2016
Citroen HY Van For Sale, 1974, UK registered, excellent condition.

The inside has been fitted for usage as a catering van by 4Sure trailers.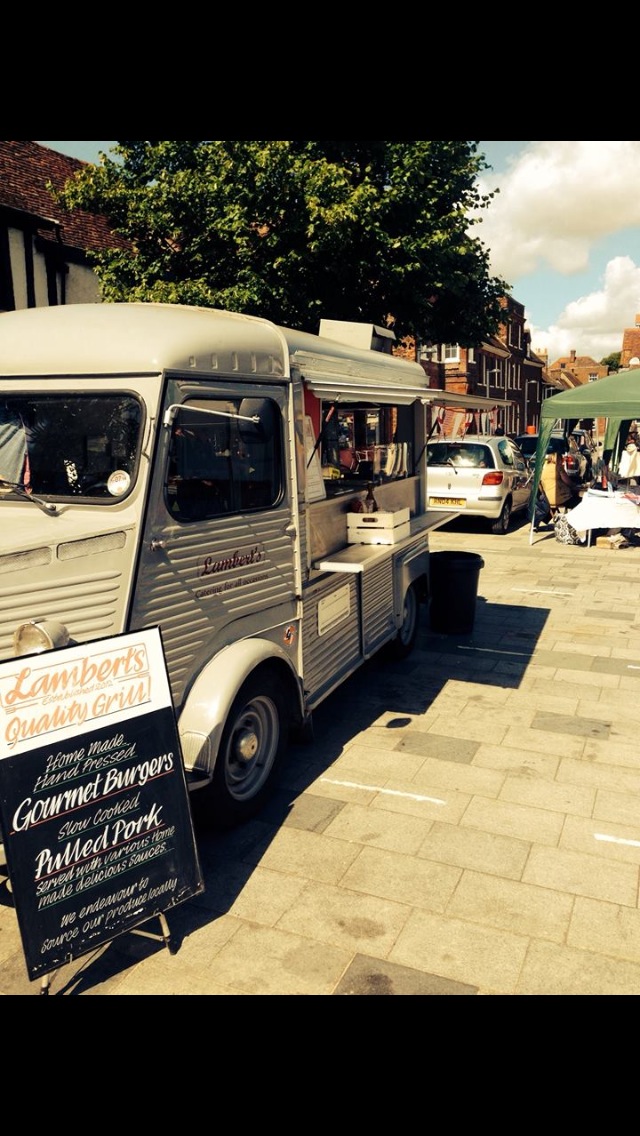 The conversion includes:

Gas grill, stainless steel worktops, bain-marie's, fitted fridge, storage cupboards, 2 sinks with hot and cold water, boiling water machine and cup holder for tea's/coffee's. Electric power/ lights. Room at the side of van to hold 2 x gas bottles. Hoses provided for water/wastage.

The van is grey, with slight rusting on areas, but this is easily rectified.

We brought the van 2 years ago from French Classics. All original documents.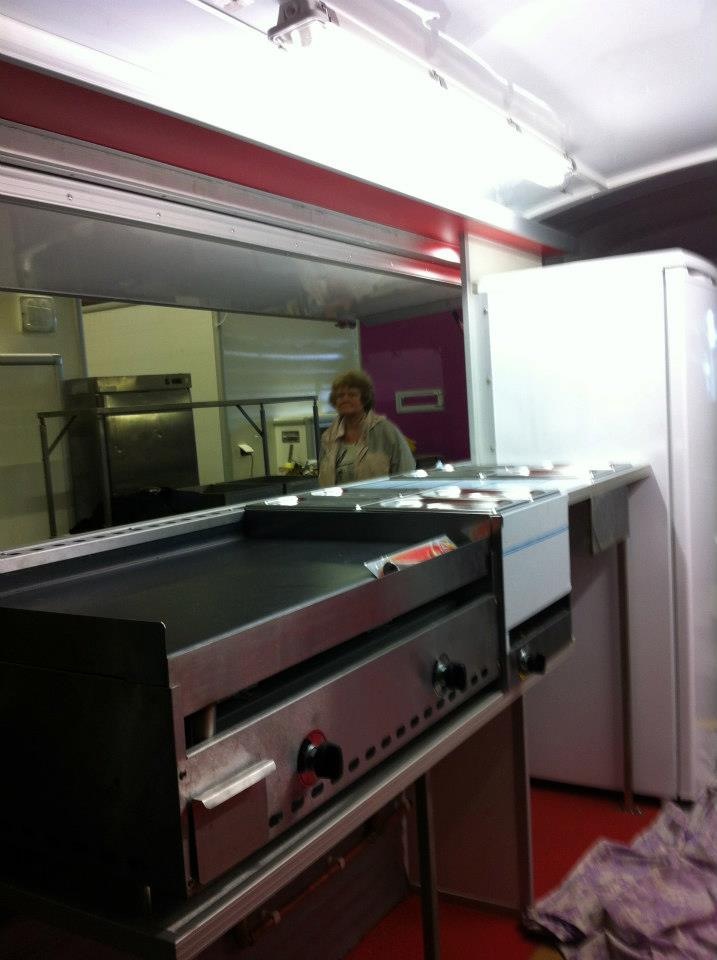 This striking vintage van is a ready to go business.
£26,500.
Contact : michelle.darlow@live.com
Updated 11/06/2016
COMPLETE STREET FOOD BUSINESS FOR SALE @ £29,950
An newly trading business with newly established pitch.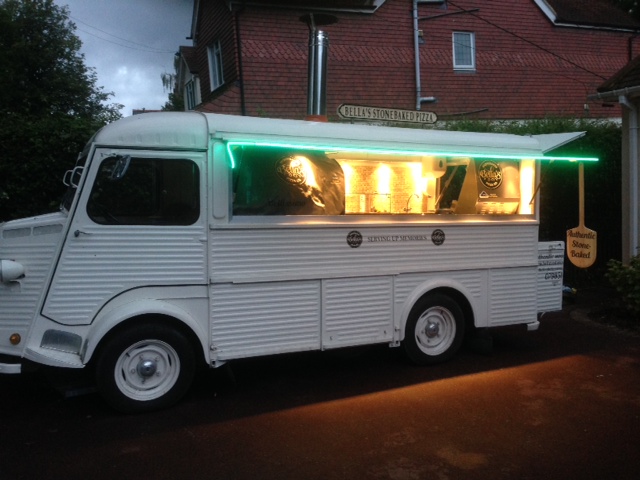 We are offering a unique opportunity to purchase this newly established business a complete ready to grow business. Up for sale (with reluctance) is our mobile pizza business Bella's Stone Baked Pizza co (Bellasstonebakepizza.Com) which includes all of the following for a ready trading business.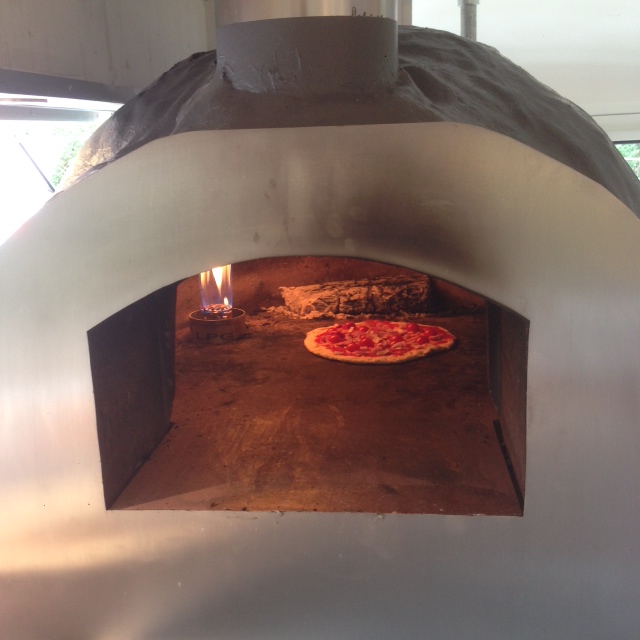 A stunning, 1965 Standard Wheel Base Citroen Hy van with a rear extension, in fantastic condition with recent respray. It runs and drives superbly. All the body work is in excellent condition as this van has not been in the UK very long so benefits from the dryer french climate. It is now uk registered with uk vintage number plate with dvla and has its duty free tax disc displayed. All documents relating to the van log book, uk mot etc are present including some history from the previous owner who exhibited the van.(also some old french mots) the van also carries a 4 out of 5 hygiene rating.
The name bellasstonebakedpizza is registered at companies house and the new owner will have this transferred .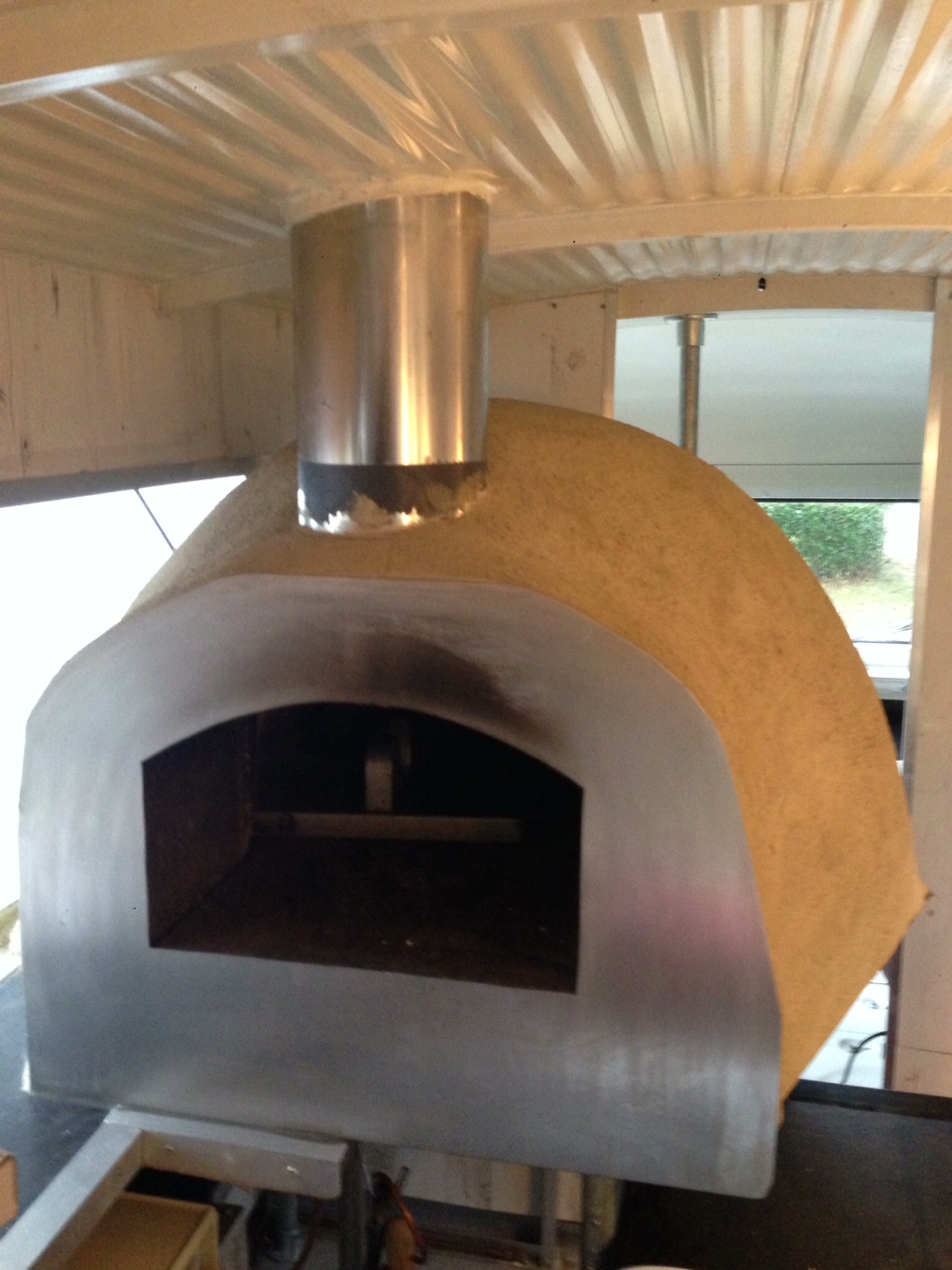 The van is fully equipped with an authentic Stonebake oven supplied from the Stonebake oven company . The oven is insulated and has a rendered finish. The oven can heat to 400 degrees and therefore can cook 2 pizzas in about 1 minute. It is equipped with all the usual things to start trading.
The business comes with a live website and twitter account and the remaining membership to Ncass the catering association. Also chefs whites( actually black) that have embroidered logo .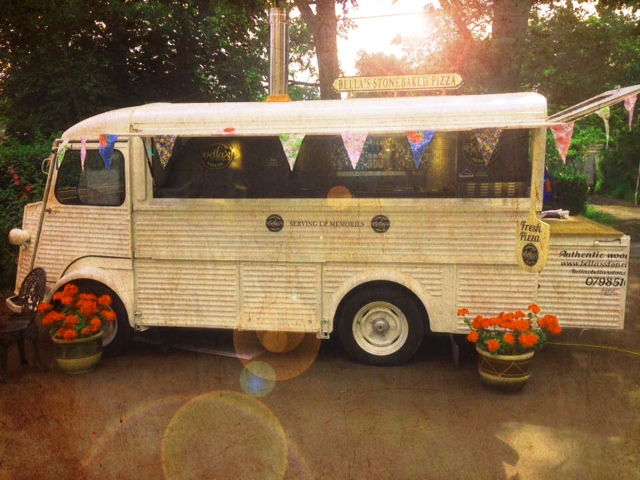 I can personally do a handover to any buyer and show how the business runs and cook some pizzas.

Please note you are buying a complete business not just an amazing van.


Contact : 07985105675


updated 18/06/2016
Citroen H Van For Sale. €3,853,00
Very Rare H Van, 1943 pre production prototype, that the Citroen Factory thought was lost but has been uncovered in a Garden in Lyon. Been stood outside for a while, but dry inside. Needs a little bit of work to get through an MOT.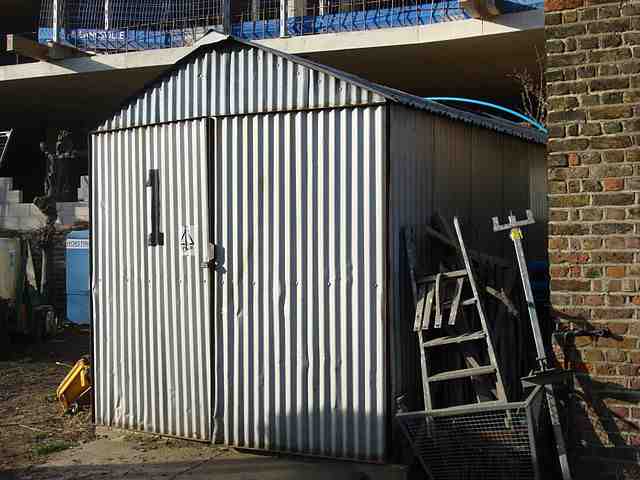 Picture courtesy of the Volkszone guys.