Citroen H Van Vehicle Recovery and Movement.
The original engine fitted to the Citroen H van is quite a sturdy unit, but the ancillaries around it, like the Water Pump, can now be over 50 years old. Not a recipe for reliability so Breakdowns and roadside failures will happen. If you do breakdown, need Roadside Recovery or need to move a heavy H Van Bridgefoot Bodyshop are experts.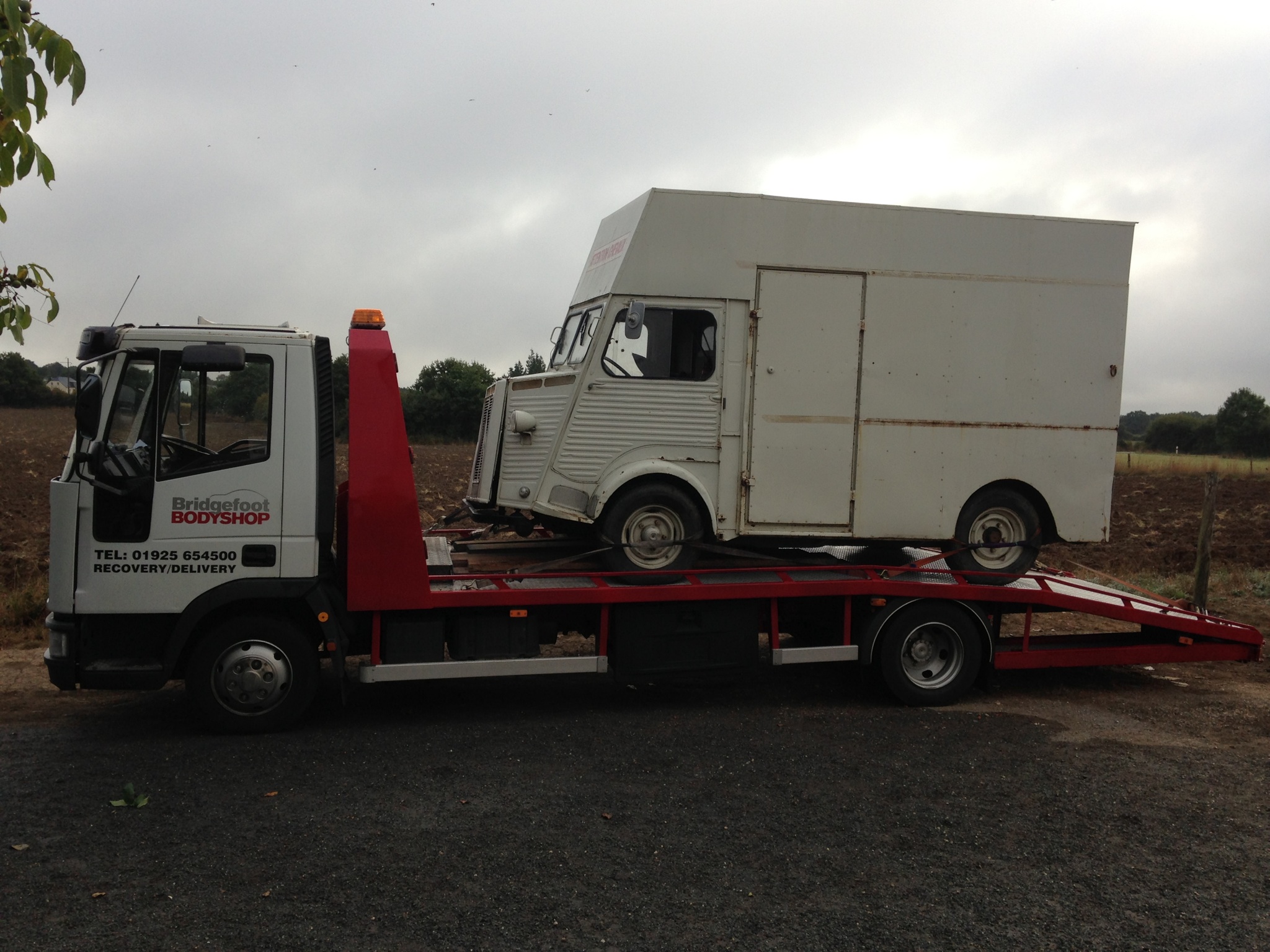 The big Catering H vans are often over 2,500kg so too heavy to be carried on a conventional trailer and for many carriers, Bridgefoot Bodyshop have moved a lot. They have the correct vehicles and skill to move your Citroen HY van safely and competitively.
The White Horse box above was delivered by Bridgefoot from France, when we had rebuilt/restored the White Horse box it went to it's new owner rebuilt into this Long wheel Base High Top van :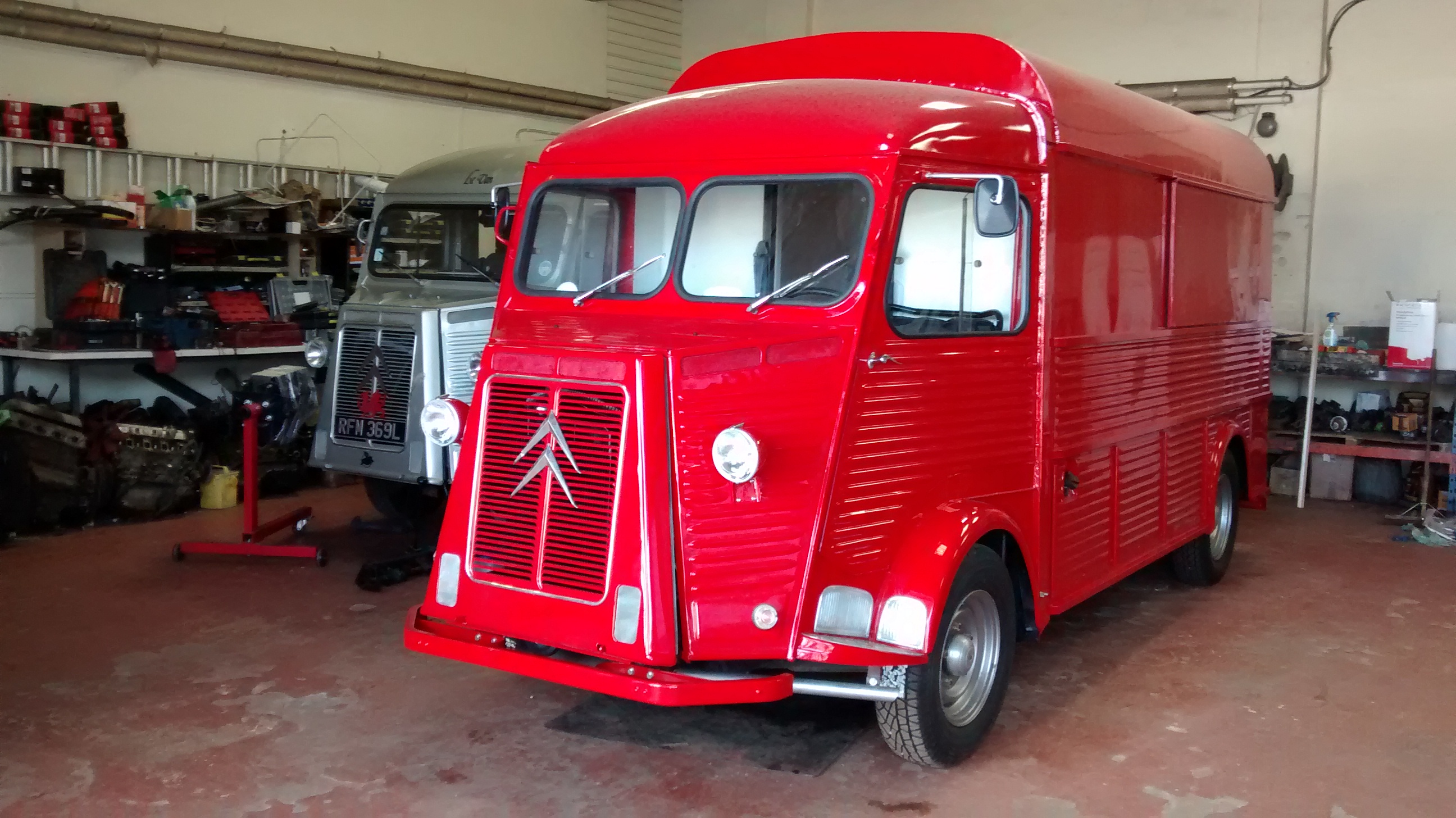 .
Contact Nadia at Bridgefoot Bodyshop
Tel : 01925 654500
Email : nadia@bridgefootbodyshop.co.uk
Not many transporters could have handled a van this size :