Citroen HY Van Suppliers/Restorers and useful links
This page will attempt to list companies or sites that we can find that are related to the Citroen HY van in some way, with a little info about each one.
Want to find Citroen HY vans for sale to restore yourself? Want a Ford Transplant?
These links below have lots more information plus vehicles and spares for sale :
Dragon Classics, Citroen H van restoration specialists. Engine and gearbox rebuilds a speciality but all work catered for.
Tel : 1745 823901
http://www.dragonclassics.co.uk/
We are the Technical team behind the creation of this website and the best Ford Engine Transplant.
The Ford engine was fitted into this twin rear wheel HY van we built.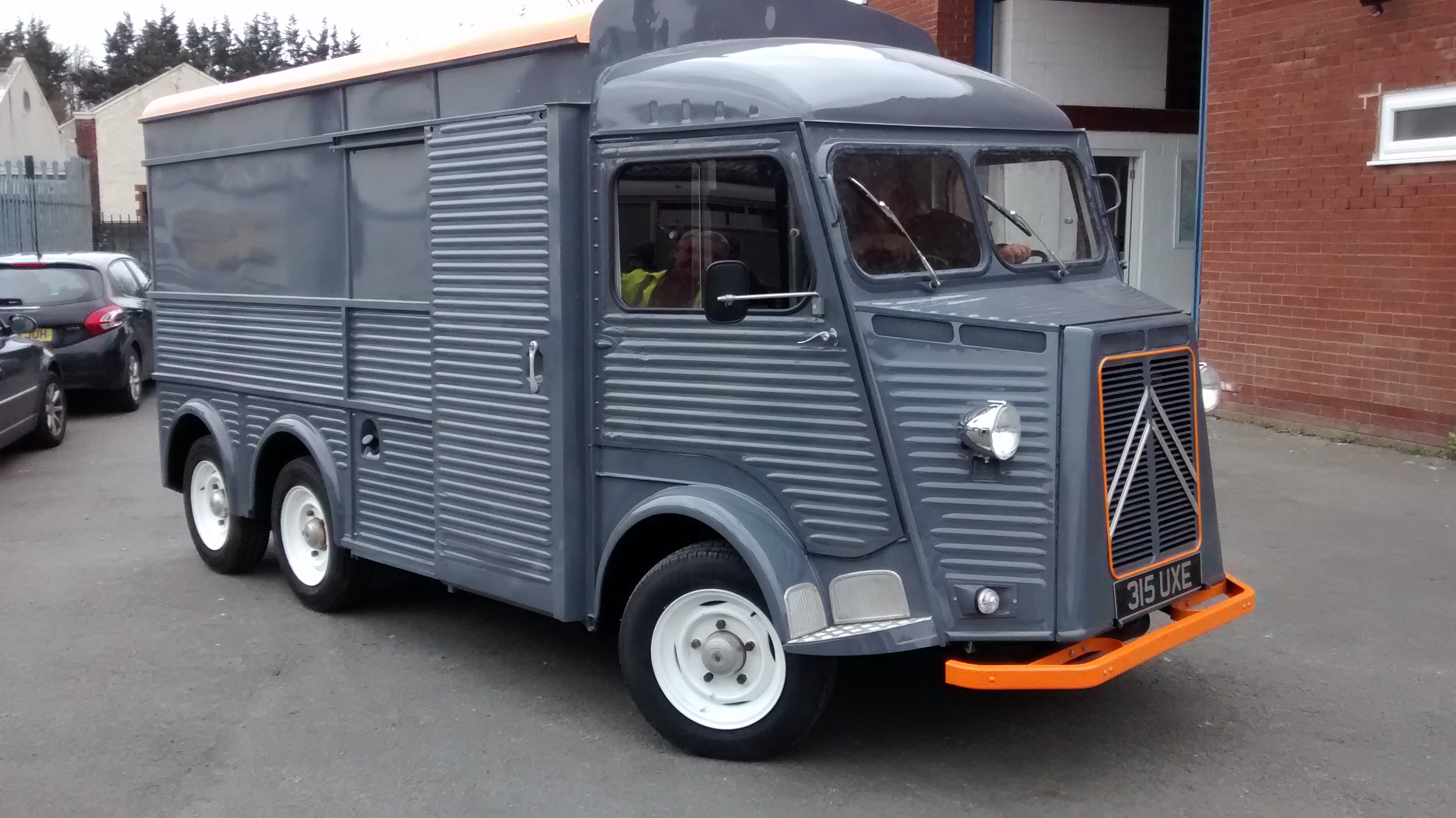 CITROEN HY vans FOR SALE : www.a-f-import.co.uk
One of the biggest Importers of Citroen HY's, Peugeot J7's, and interesting older vehicles in original, as found condition.
UK Stock - can be viewed. Vehicles also imported to order and can be delivered.
DS Workshop - Citroen H van and DS specialists, We have worked with these guys and they are good, Gearboxes, engines and second hand Doors, rebuilt carburettors, etc.
Tel : 0777 965 1802
http://www.dsworkshop.co.uk/2009a/main.htm
The 2CV Shop - Based in Frome, Somerset The 2CV Shop have demonstrated major technical ability on Citroen HY vans. They have performed an LPG Gas conversion, put in a V8 engine with a 5 speed gearbox and created a Disc brake conversion. Their V8 H van has now completed over 50,000 miles, a testament to the quality of the design and build. Parent site : http://www.the2cvshop.co.uk/hvan.html and this is their new dedicated H van web site http://www.h-van.co.uk/hurryanh.htm
CLASSIC CAR REVIVALS - This team are the ones restoring KARANS CAMPER they have a history of quality Camper Van and Car restoration work. See : http://www.classiccarrevivals.co.uk/Classic_Car_Revivals/Past_restorations.html Dean on 01462 659 833
H Van for Hire - This H van :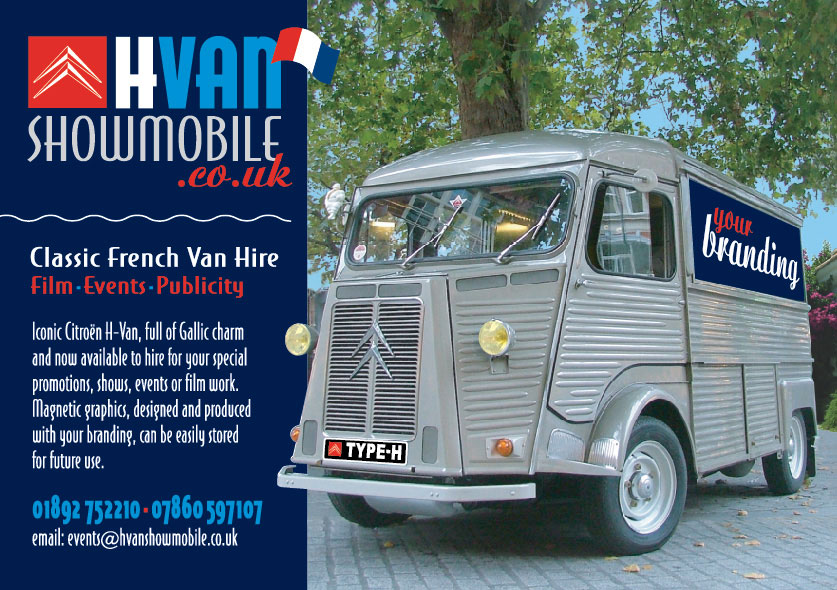 is available for TV shows, Events and Publicity : http://www.hvanshowmobile.co.uk/
French Classics - Have been selling H vans for 12 years, see - http://www.frenchclassics.co.uk/cars/Sold Olivier Houiller 01474 703125