Citroen H Van HiTop Conversions, Long Wheel Base and Extensions.
We can both extend and raise a standard van to make it both taller and longer. More importantly, how to make it stronger without incurring a weight penalty.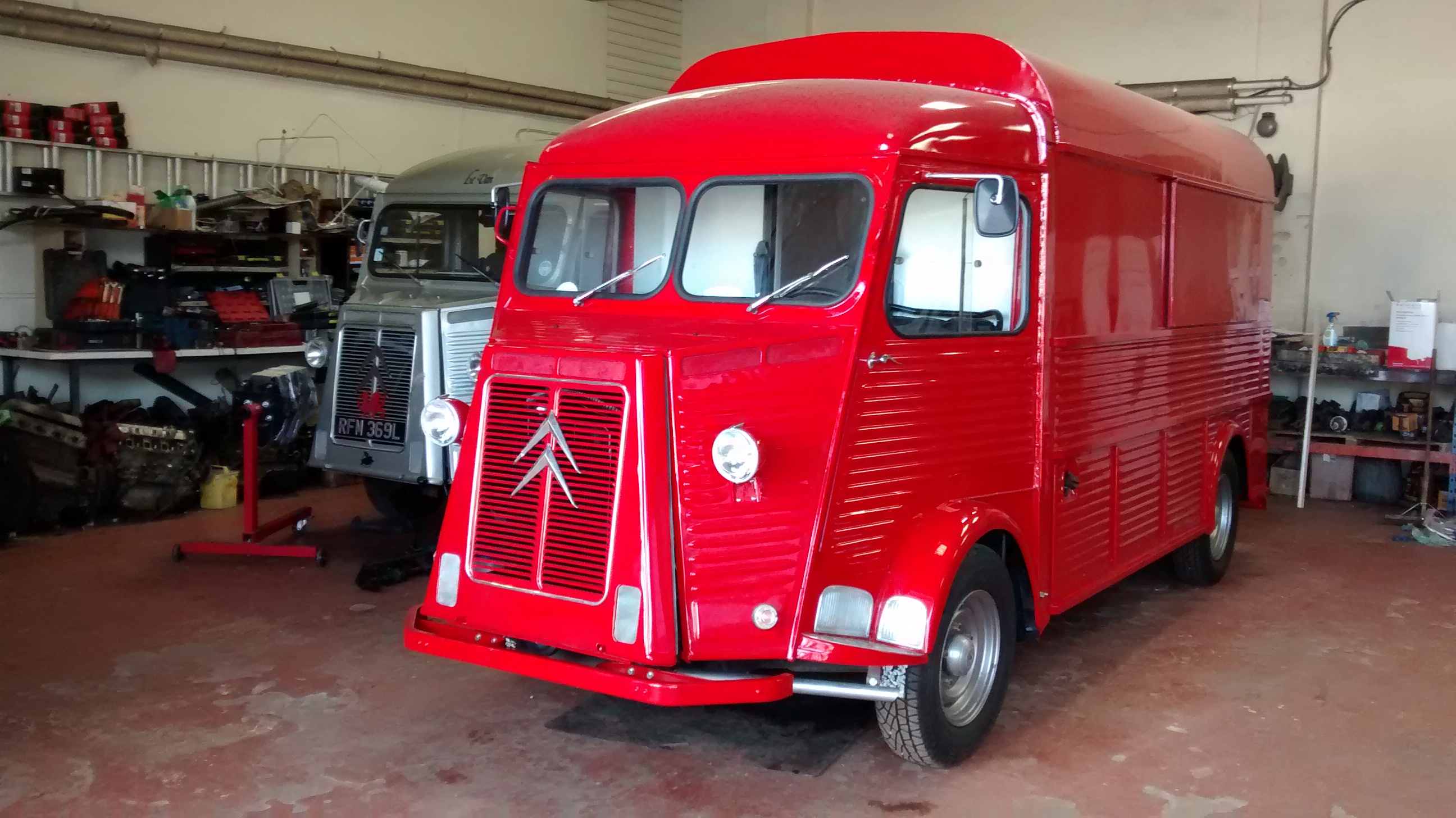 The Outdoor Bar H van above/below is our latest creation, longer wheelbase, raised roof and extended rear. All as part of a major restoration, both body and Mechanics. Complete mechanical rework from rebuilt engine/Gearbox right down to new shock absorber bushes. Everything was new or rebuilt to as close to new as you can get. Everything except the Dash board Clocks as we have not been able to source parts to do these, yet.
See below for the Interior :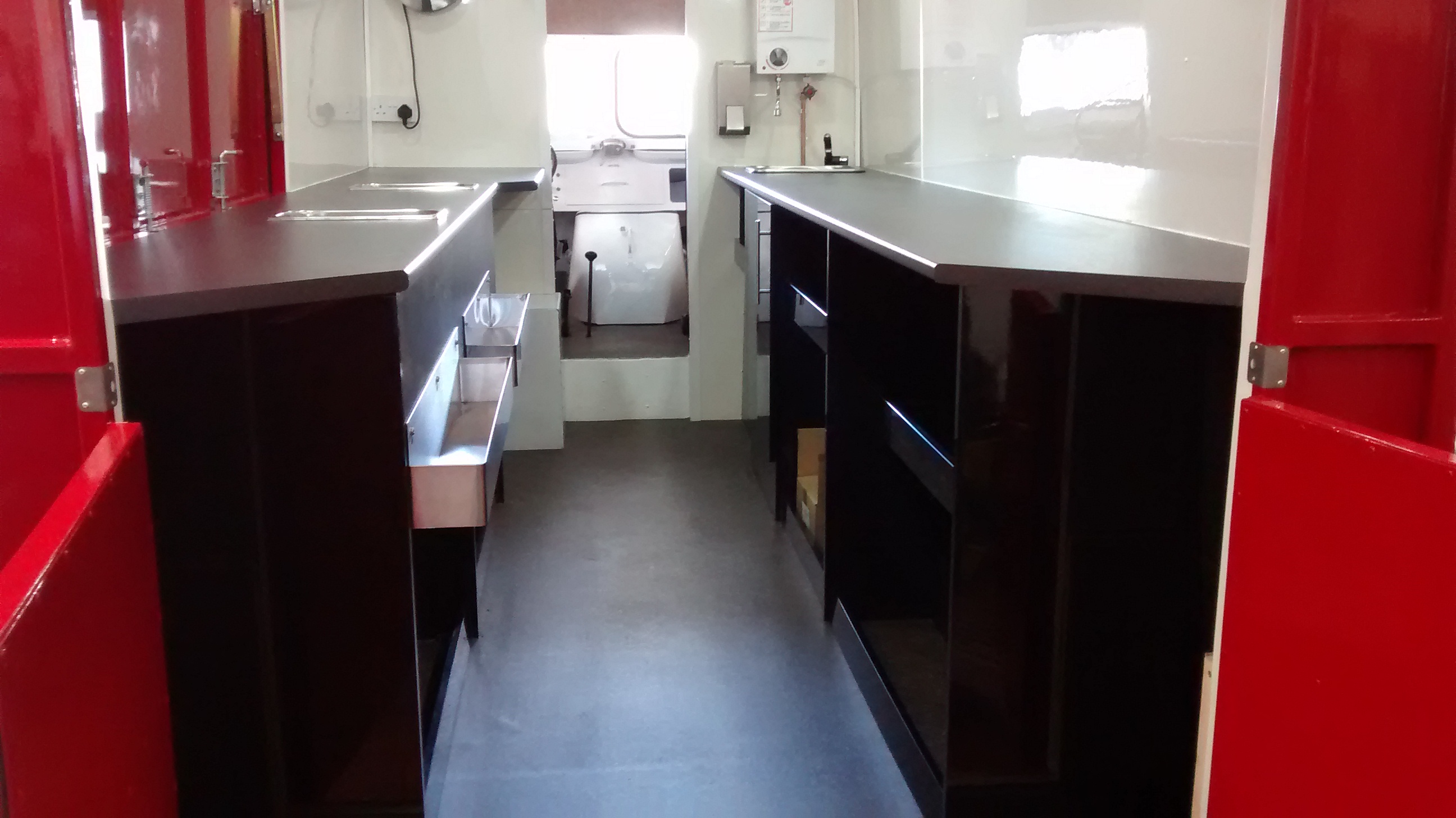 The Interior :
The covert 230v/16A Electric Hook Up, 12v Electrics, Water, Sink, Boiler, etc were all done in our Workshop. Not done by another company off site.
Separate Catering Battery powering the lights and equipment with it's own 230v mains Charger and Engine/Alternator charging.
It also has a Built in purpose built external Generator Cupboard. A special build Towbar with detachable Towball for safety. A lightweight 'worktop' to go across the open rear lower doors?
We might be famous for our Full Mechanical restorations, Power steering conversions, Ford Engine Transplants, etc, but as you can see we also do Citroen H van Interiors.
We can also restore a Van for you to get your own Interior fit, for example from Wilkinsons Catering.
You will notice that the Interior is all lightweight materials, not Stainless Steel which can make these vans so heavy.
This fitout is in lightweight, Plastic faced, hygenic Wallboard. Notice the Worktops are thin style, half thickness units and the base 'units' made from lightweight material. Many vans are so full of heavy Steel and Catering equipment they become difficult to drive.
Transporting such a van on a trailer would be pushing legal limits, even towed by a Range Rover/Discovery, see our Dimensions and weights page for why.
See a photo of our latest creation, a Hi-Top roof added on to a 6 wheeler van. It was very rare before with the standard height roof. With our Hi-Top it is one of a kind, the only 6 wheeler Hi-Top in the World.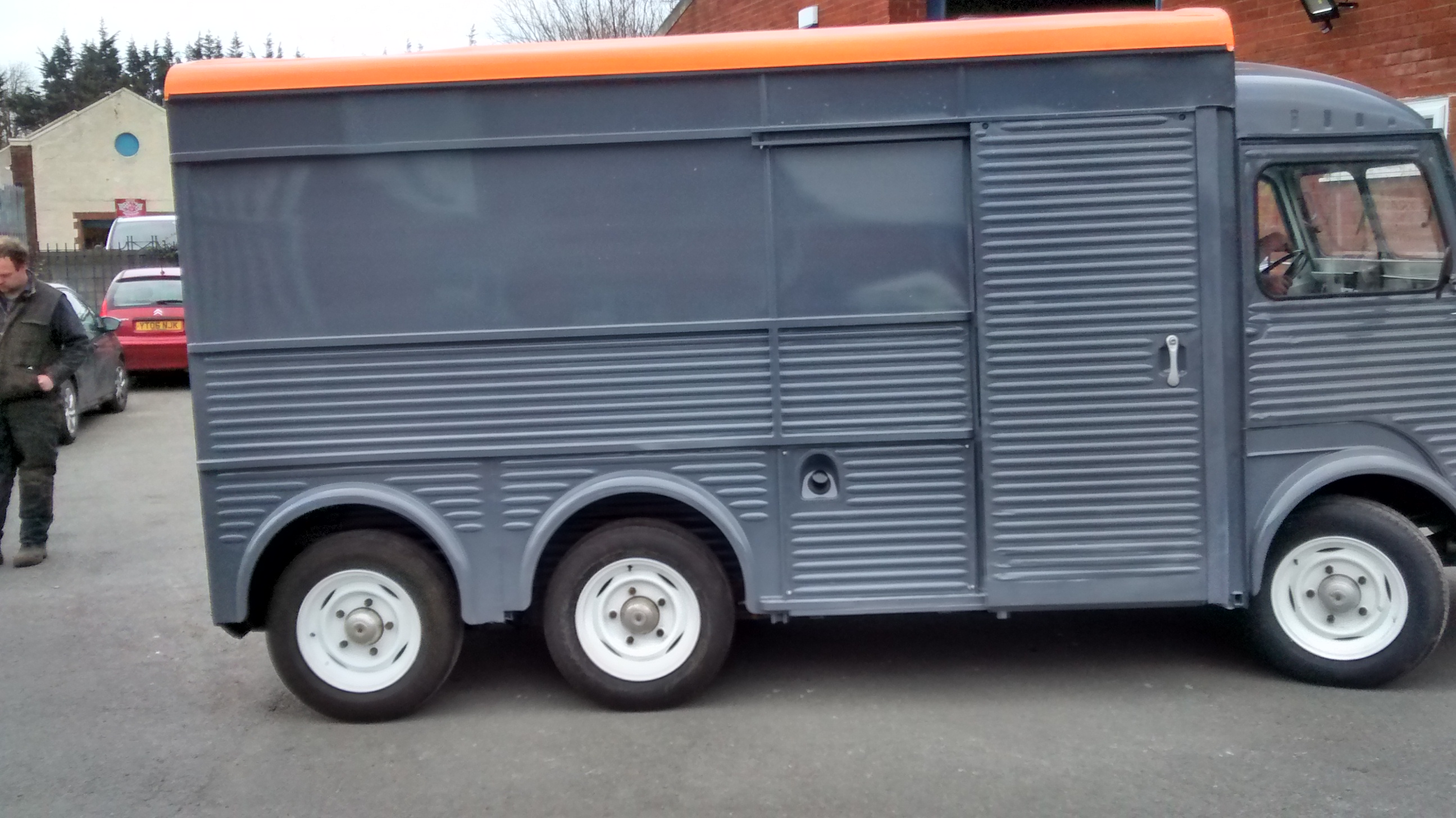 Below can be seen the rebuilt Rear Radius arms (machined by us) ready for reassembly with new Seals and Bearings.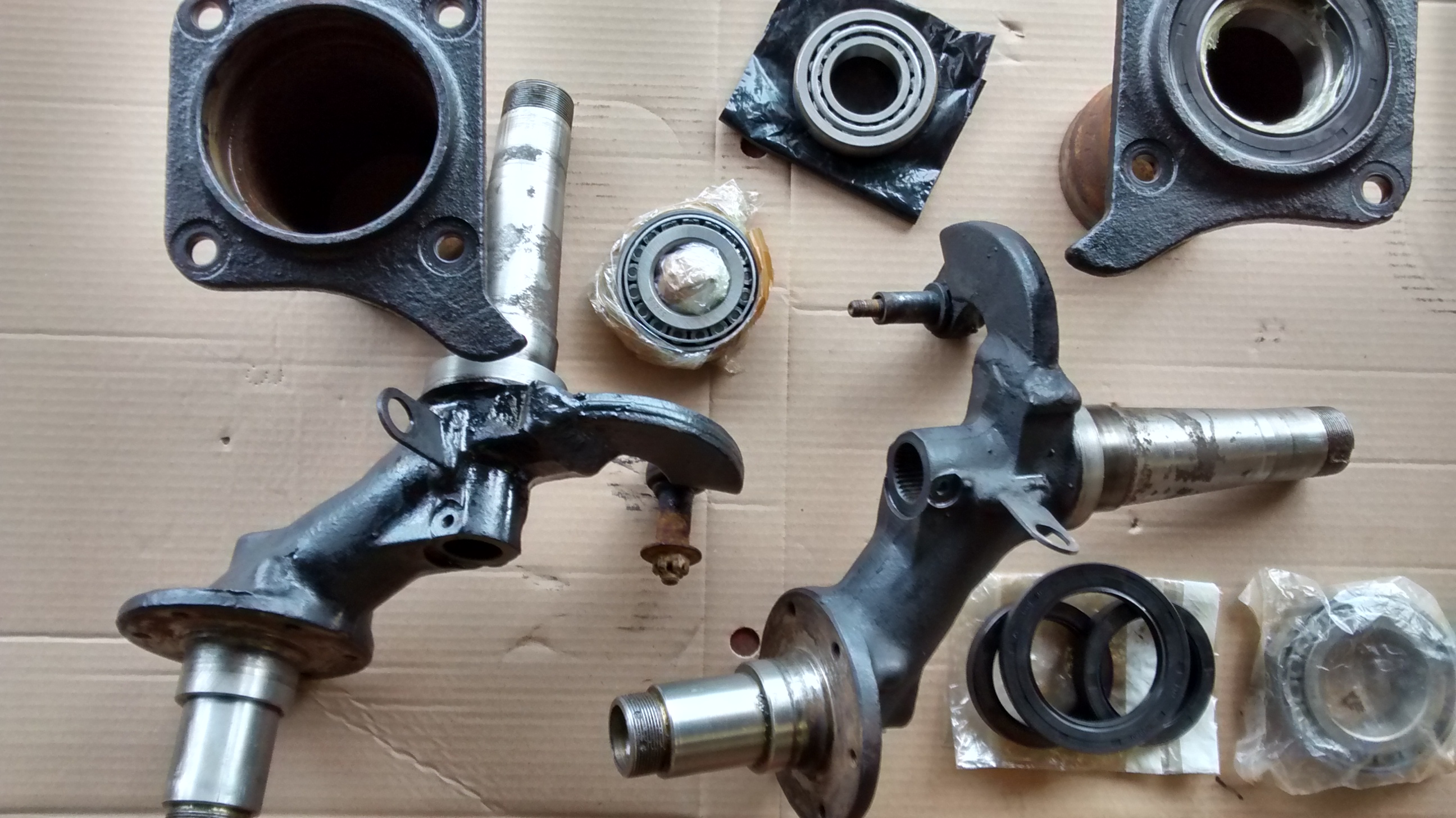 You can see that our attention to the mechanical components, are the reason why our vans are reliable and why our customers drive their vans hundreds of miles to an Event without worrying about a Breakdown.
You can also see how they can manage it at 70mph and without using or losing a Gallon of Oil.
H van restorations from Atlantic Motorhome : More expensive, but so much more Cost Effective in the long term, with a van that is so much more usable.
So good, we guarantee it.
Contact US HERE