Citroen H van Catering Conversions and Full Restorations.
CATERING CONVERSION GAS SAFETY CERTIFICATE ADVICE.
What are the rules governing H vans, catering and Gas Safety Certificates? You will be surprised to learn YOU DON'T always need a gas safety certificate with LPG (Red Propane or Blue Butane gas) in the van.
You can have a Gas bottle and single Appliance sited inside the van without the need for a Gas safety certificate. Click below for the legislation and how to find a Gas Safety Engineer who can issue certificates. Please note that the Gas Safe Registered Engineer must be qualified for the Appliances in the van, so an Engineer who has issued a Certificate for your friends Coffee machine may not be able to issue certificates for your Citroen H Gas Fridge. CLICK HERE for more info.
The locker where your Gas Bottles are kept must be sealed from the rest of the van but have a Gas Drop hole to prevent the build up of Gas in the locker. LPG gas is heavier than Air so the best way of venting a locker is at least one hole in the base. CLICK HERE for more info.
Following some serious Gas Bottle related accidents and fires in catering vehicles there has been some new advice and guidelines issued:
GAS Cylinder safety checklist
•
Return empty or no longer required gas cylinders to the relevant nearest stockist
•
Lift cylinders carefully, or using a trolley, as a
full cylinder will weigh about twice the contents weight shown on it
•
Check your cylinder before use to ensure the hose that connects it is still in good condition. Then ensure regulators are connected
in accordance with the manufacturer's instructions
to reduce the variable cylinder pressure
•
Always use cylinders in accordance with the supplier's instructions
•
Treat cylinders with care to ensure they don't get damaged
•
Never use or store propane cylinders indoors, including garages and sheds
•
Avoid subjecting cylinders to heat
•
Don't obstruct access to cylinders
•
Ensure cylinders are transported, stored and used with their valve/regulator uppermost
•
Restrain large cylinders to stop them falling over
See the Street Food News website for more info.
We can supply a Propane Gas leak detection Gauge that also tells you how much Gas is left in the Cylinder, see :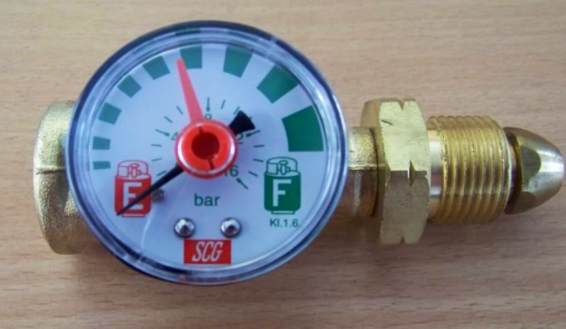 Contact US HERE
Our new Power Steering conversion which uses a Steering Column with a collapsable section for greater safety. Choice of Steering Wheels which also make the conversion safer :