Citroen H, HY, HZ van Media Advertising Vehicles.
Special build vehicles that are noticed and remembered
Red Bull Advertising/Media concept vehicle to show what can be done. The 'Can' Catering area has a 2m internal height with room enough for 4 to work selling Drinks, Cakes, etc :
The rear Catering 'can' is built on to a Long Wheel Base Pickup we are restoring. The rear area can be almost anything you can imagine that can be manufactured in Fibreglass : a giant Potato, Giant Beef Burger, Lager Can, Wine Bottle, maybe a little house to advertise an Estate Agents?
We can build almost anything for Film, advertising or Television.
Want to advertise your product or shop opening? Decorate one of our vans and park where it will be seen.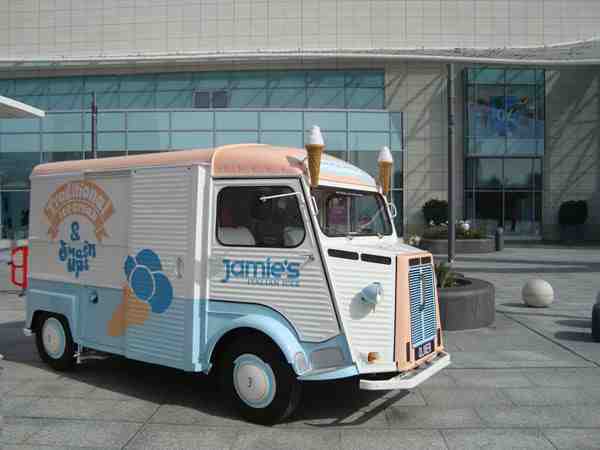 Citroen H, HY, HZ van Media advertising vehicles wrapped as you require to Buy or Hire.
Contact US HERE